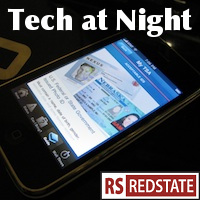 Top story tonight is of course the major win by the triple alliance of George Soros and his front groups like Public Knowledge, Sprint Nextel, and the Obama administration's dual agency of the FCC and the DoJ. Yes, AT&T has given up on acquiring T-Mobile. I believe they will now have to pay a sizable fee to T-Mobile as compensation.
This is bad news for those who respect property rights and for those who favor competition in the market, as Mike Wendy notes at Media Freedom. AT&T will be short of spectrum, as TechFreedom notes, a key reason competition will be reduced. It's not just AT&T users hurt; anyone who now would not be interested in switching to AT&T due to inferior 4G LTE rollout now suffers from less leverage in the marketplace. That can only result in sustained high prices for 4G Internet service.
When this news broke I was so mad I could burst. But hours have passed and now I'm just disappointed.
Continue reading »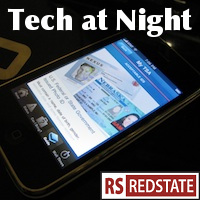 Censorship's the big word right now. The FCC's under pressure to ban pro sports blackouts, and the Supreme Court may end national profanity rules. However I consider those things small. Few people have access to television broadcasts. Most of us aren't actually censored by these regulations.
We all have access to the Internet though; that's how a nobody like me is able to shape the debate against well-funded leftist groups. So I'll freely admit it: It's a self-serving thing for me to oppose Internet censorship. I don't want the Obama administration to have the power to collaborate with private leftist groups to steal people's domains, and force all ISPs to cooperate with that effective creation of a national censorship blacklist.
They want to call the little guys "E-PARASITES," using copyright as cover to censor whatever the heck they want. Because once you let the government start blanking out parts of the Internet, then what's to stop them from blanking out oversight of that censorship? Nothing. Just ask Australia, which censored the internet "for the children," but then started banning oversight of the censorship, as well as unrelated content like American anti-abortion websites.
The committee vote on SOPA / E-PARASITES is coming, and I'm hearing that the witness list for the bill is stacked 5-1 in favor of the bill. In the Republican House, we're rigging the hearings in favor of giving the President more regulatory power over the Internet. It boggles the mind. Please consider contacting the Judiciary Committee and asking them to oppose this censorship power grab.
If the US Government starts monkeying around with DNS, the world will ignore it, the same way we ignore Chinese attempts to censor the Internet. We will lose our position as world leader of the Internet overnight.
Continue reading »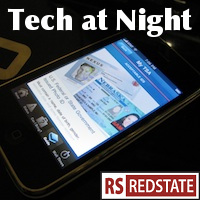 Good evening. Or Good morning on the East Coast, as it's unfortunately approaching 5am there as I start tonight's edition. A big story is that the House Judiciary Committee will get into the game of watching the FCC, following in the footsteps of the Energy and Commerce, and Oversight committees. Commissioner Robert McDowell and Chairman Julius Genachowski are among those set to testify before Bob Goodlatte's Competition subcommittee. I'm somewhat troubled by this, because Goodlatte seems to be looking for a government solution to a non-existent problem.
Hopefully Commissioner McDowell will set Goodlatte straight that we need a hands-off approach to the Internet, not creative reasons to increase regulation of a critical center of growth for our economy.
Continue reading »