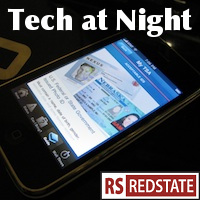 I can't agree with Jerry Brito on cybersecurity legisiation. That the President did the wrong thing, the wrong way, doesn't mean we don't need the right thing done the right way. It's time we stopped playing blame the victim.
How about more Free Press? Mike Wendy thinks they need to man up, a fair point. Instead of trying to silence opponents, debate. Then Jonathan Lee makes another great point: Free Press trying to silent AT&T isn't exactly advocacy for a free press, is it?
Continue reading »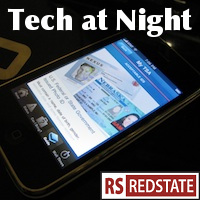 I said earlier this week that I wouldn't comment on the RSC's pulling of the copyright paper until I studied it. Well, I studied it, and they were wrong to pull it. Of course, for saying that, I'm being called some radical opposing the free market.
Meanwhile I'm getting called an ignorant tool of the big media companies because I oppose further market meddling in the form of IRFA.
It's rare that a bill rises in awareness quickly but then dies hard. But by the time I'd even heard about the new Patrick Leahy power grab, this time spying on emails allegedly, he's already given up on it. Score one for small government, at least.
Continue reading »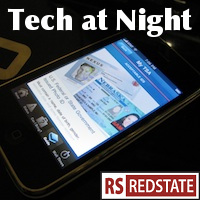 Great news! Tech at Night's favorite Representative Marsha Blackburn, along with TaN's own home representative Mary Bono Mack are bringing a version of Secure IT to the House. The bill has been introduced in the Senate as an alternative to the power grab known as Lieberman-Collins. The great thing about the bill? It toughens criminal penalties for online lawbreaking even as it makes it easier for the private sector to share information about attacks.
The bad guys share information, and they think they won't go to jail. If we let the good guys share information without getting sued for it, and if we throw the bad guys in jail, we win. And you can tell that the bad guys really hate it when we send them to jail; just witness how Anonymous has been hitting law enforcement more and more in the last year or so, most recently targeting Interpol's website, and previously publishing names and addresses of police officers in the US. These online terrorists don't like that they can be held accountable for their actions. It's their weakness, the fact that they are named individuals who are finite in numbers, and we need to exploit it.
I know we had to push hard against some good members of Congress in order to send a message on SOPA, but it had to be done. The RIAA is not giving up on SOPA, so it was important that we let good members of Congress know what the problem was. And we did, so now it's time to move on to passing good bills like SECURE IT.
Continue reading »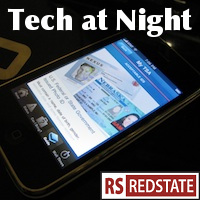 I'm back. I ended up taking an extended Christmas break because well, I liked having a break, plus there wasn't a whole lot going on anyway. But, back to work!
Lamar Smith and Chris Dodd still want to censor the Internet, by pushing the SOPA bill that we need to defeat. Why is it bad? Victims get no due process, ISPs have the burden of proof if government makes economically or technically unreasonable demands on them, and of course the largest reason of all is that it amounts to censoring the Internet without actually stopping foreign infringers of American copyrights.
Let's make sure to watch the SOPA sponsor list. They must be primary targets this cycle if they don't turn. I don't care who they are. Marsha Blackburn is one of my favorite members, but Erick Erickson is right to call her out. This is a bad bill, a terrible bill.
Yes, the foreign leeches are annoying, but the problem is that SOPA doesn't actually stop them. It attempts (poorly) to censor what Americans can see online. It doesn't protect American property rights, but instead threatens them in an ostrich-like attempt to hide us from the rest of the world.
Activists are already at work. There's also an alternative to SOPA that actually will work. The OPEN act promoted by Darrell Issa and Ron Wyden would use proven techniques for stopping foreign infringers; Apple uses it already against patent infringement. The ITC exists for a reason.
But, Chris Dodd's MPAA and now the RIAA are demanding SOPA, not OPEN. They don't care if the Internet is open; they think if they shut down the Internet in America that you'll buy more CDs and DVDs. They want government to pick winners and losers, not just protect rights. OPEN protects rights. SOPA pits one industry against all others.
Kill the bill. Primary the offenders. For those of us thinking of focusing on races other than the Presidential race, that'd be a great project to work on.
Continue reading »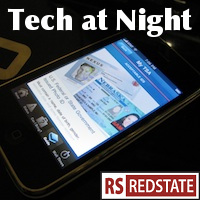 Some government mistakes slip by with only a few of us shouting about them. The Stop Online Piracy Act, or SOPA, is not one of those. People across the Internet are getting loud against the House bill and its Senate counterpart PROTECT IP, the one I've been yelling about for months, but many businesses are supporting.
Yes, I'm going to be that guy, saying I was into the band before you ever heard of him. But, instead of being disappointed that the band's gone mainstream, I'm glad we're now at the point where Darrell Issa is changing his Twitter avatar in protest of the bill.
The bill has serious problems. As I previously warned it tampers with the delicate balance of interests present in the DMCA, but on top of that Title I is nothing but a framework for censorship in America that can and is designed to be triggered not through judicial trials, but through mere injunctions. And further, if an ISP or other targeted company cannot technically or economically manage to comply with the government's orders to censor, the burden of proof is on the ISP to show that as an "affirmative defense."
This bill goes too far. Kill it. Issa says he will introduce his alternative. I hope it follows the model of the UIGEA: cut off funding to lawbreakers. Censorship is not needed.
Continue reading »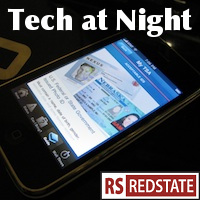 Censorship's the big word right now. The FCC's under pressure to ban pro sports blackouts, and the Supreme Court may end national profanity rules. However I consider those things small. Few people have access to television broadcasts. Most of us aren't actually censored by these regulations.
We all have access to the Internet though; that's how a nobody like me is able to shape the debate against well-funded leftist groups. So I'll freely admit it: It's a self-serving thing for me to oppose Internet censorship. I don't want the Obama administration to have the power to collaborate with private leftist groups to steal people's domains, and force all ISPs to cooperate with that effective creation of a national censorship blacklist.
They want to call the little guys "E-PARASITES," using copyright as cover to censor whatever the heck they want. Because once you let the government start blanking out parts of the Internet, then what's to stop them from blanking out oversight of that censorship? Nothing. Just ask Australia, which censored the internet "for the children," but then started banning oversight of the censorship, as well as unrelated content like American anti-abortion websites.
The committee vote on SOPA / E-PARASITES is coming, and I'm hearing that the witness list for the bill is stacked 5-1 in favor of the bill. In the Republican House, we're rigging the hearings in favor of giving the President more regulatory power over the Internet. It boggles the mind. Please consider contacting the Judiciary Committee and asking them to oppose this censorship power grab.
If the US Government starts monkeying around with DNS, the world will ignore it, the same way we ignore Chinese attempts to censor the Internet. We will lose our position as world leader of the Internet overnight.
Continue reading »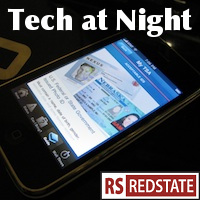 So while there have been a number of genuine online attacks lately against the Senate, the CIA, PBS, Bioware, and more, the headlines have been full of reports of aftershocks. What seems to be going on is that existing account credentials leaked from previous attacks are being plugged into other sites, including Paypal.
Anyone who reuses passwords is vulnerable to these secondary attacks. Be careful out there.
These punks are overreaching though. Now the NSA is getting involved. These guys had a mission in life to track down and make life tough for Soviet spies. These no-life kiddies don't have a chance.
Continue reading »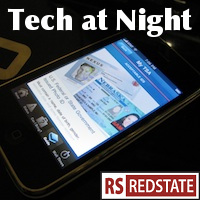 On Monday I did the first half of my catchup work. Now we'll do the second half. And one of the big issues coming up is copyright. Over the last thirty years, copyright in America has been radically reformed. While traditionally it worked as patents still do work, as a temporary grant of monopoly enforceable in civil courts, we've gradually moved them into the realm of criminal law enforced indefinitely. And I believe we're gone too far in that direction.
So when I hear about the COICA, a new copyright and counterfeiting law promoted by the Obama administration, I'm concerned. At a fundamental level, the COICA would give too much power to government to solve a problem that doesn't actually exist. No, copyright is not at serious risk in America today. It is simply certain business models that are failing, and it is not the place of government to try to prop them up.
Continue reading »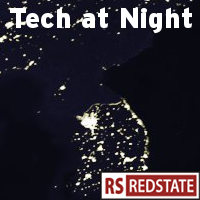 Good evening RedStaters. I spent all weekend battling a monster cold, so I'm still a bit thrown off, and so didn't even try to get tonight's installment of Tech at Night in before midnight Eastern. In fact it'll be a reach to get this done before midnight Pacific, but such is life.
RedState diarist ladyimpactohio (follow her on Twitter at @ladyimpactohio) already scored one big win by peeling the Gun Owners of America from the Free Press radical Net Neutrality coalition, but the right is already at work on the next target: the Christian Coalition. Dick Armey and FreedomWorks are leading this fight, and I'm glad of it.
Way back when I started covering this issue, I said there were three names on the Save the Internet (Free Press front group) list that bugged me: Gun Owners of America, Christian Coalition, and Glenn "Instapundit" Reynolds. If we can peel off at least two of three, I'll be happy.
Continue reading »