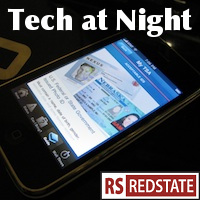 I've been talking about FCC overreach in this space for a long time, but now the Obama FCC is trying so hard to go so far, everyone's noticing now. Yes, the FCC's plan to attack free speech got so much unkind attention that it's been pulled, for now. Don't count on it being gone forever, though.
Because they still haven't given up on Net Neutrality. Commissioner Michael O'Rielly points out that Chairman Tom Wheeler's plans are wrong and an overreach, however just as importantly, Commissioner Ajit Pai calls it "Groundhog Day" because this will make at least the third attempt to grab this power.
Continue reading »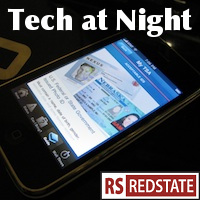 I know, it's two weeks in a row the Friday tech got pushed the the weekend. Sorry.
The war on Tor crime continues as the Silk Road arrests go on and on and on. Next up, find the killers for hire?
Oh look, Edward Snowden and the Glenns Greenwald are in cahoots again. Even as the new push is on to claim he gave no data to the Chinese and Russians. I guess he needs that cover to try to get asylum?
Continue reading »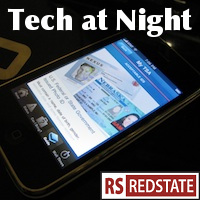 Woof. This week I had my worst cold in years, the worst I had since the first CPAC I attended. Boy was that a miserable trip home, let me tell you, sick as a dog, with insufficient Claritin Ds to get me through it. I was lucky the middle seat was empty for me on both flights I had to get home! At least this week I could stay home, and sleep.
I've got a ton to cover, and I'm not really at 100% yet, so apologies for making this a bit scattershot tonight. Especially since the victory in Texas distracted me from finishing this promptly! (Edit: It's also help if I remembered to hit Publish…)
Continue reading »
Some issues that face us in the tech world get complicated fast, especially when it comes to changing existing Washington regulations. The Internet Radio Fairness Act is one of those messy issues. Please welcome Rep. Marsha Blackburn of Tennessee, who answered some questions for us on that issue.
How would you describe IRFA, the Internet Radio Fairness Act, to a concerned conservative activist?
Conservatives can agree that music distribution companies should be free to choose a business model that makes the most sense for them, and this includes launching legal, digital broadcasting ventures. But the so-called Internet Radio Fairness Act (H.R. 6480) was introduced last Congress to help webcasters like Pandora and radio stations artificially reduce a key input cost – the amount the government says webcasters should pay recording artists for access to their music.
Continue reading »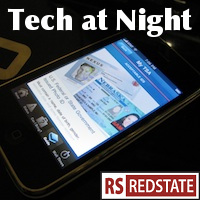 Message to The New Republic: The left-right antiSOPA coalition isn't getting back together because the right half still opposes Internet regulation, while y'all keep pushing stuff like privacy regulation and Net Neutrality.
Also, in case you missed it, FCC Commissioner Ajit Pai returned to RedState, this time to talk about government's oversized spectrum holdings.
Here's a brief conversation with Marsha Blackburn about tech policy.
Continue reading »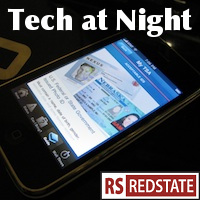 Hey everyone. Sorry for not doing this Friday night. I was a bit out of it. So, we're doing this Saturday night.
Some people just don't learn, though. Google is still defending Net Neutrality incredibly enough. So are Facebook and Netflix, by the way (shameless plug for Amazon Prime streaming alternative).
Of course, there's a problem here: Google's PAC splits evenly D/R in donations, but The people of Google lean so far left they gave $737k to Obama, versus $31k to Romney. Think about that. Mo wonder they're still trying to feed a beast of regulation that may try to break it up.
If anything does in Bay area innovators, it'll be their slavish devotion to big-government Democrats.
Continue reading »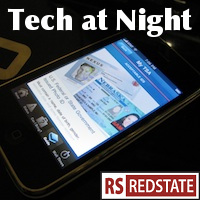 So with Cliff Stearns having lost his primary race for re-election, it's time we started thinking about who to elevate on Energy and Commerce. I think Marsha Blackburn deserves a lot more prominence. She's doing a good job there.
Ecuador: haven for serial rapists and spies. Julian Assange has fled from authorities in two countries now, taking asylum in the Ecuador embassy from the UK police. But remember: this isn't about the Wikileaks. This is about him being a rapist according to Swedish law. Say what you want about contraception but it's pretty unbalanced I think to manipulate women into getting pregnant against their wills.
Continue reading »