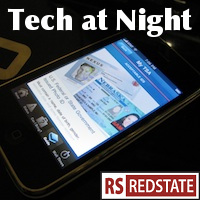 Message to The New Republic: The left-right antiSOPA coalition isn't getting back together because the right half still opposes Internet regulation, while y'all keep pushing stuff like privacy regulation and Net Neutrality.
Also, in case you missed it, FCC Commissioner Ajit Pai returned to RedState, this time to talk about government's oversized spectrum holdings.
Here's a brief conversation with Marsha Blackburn about tech policy.
Continue reading »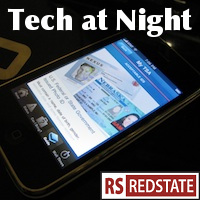 Hey everyone. Sorry for not doing this Friday night. I was a bit out of it. So, we're doing this Saturday night.
Some people just don't learn, though. Google is still defending Net Neutrality incredibly enough. So are Facebook and Netflix, by the way (shameless plug for Amazon Prime streaming alternative).
Of course, there's a problem here: Google's PAC splits evenly D/R in donations, but The people of Google lean so far left they gave $737k to Obama, versus $31k to Romney. Think about that. Mo wonder they're still trying to feed a beast of regulation that may try to break it up.
If anything does in Bay area innovators, it'll be their slavish devotion to big-government Democrats.
Continue reading »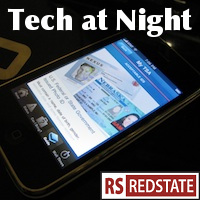 So with Cliff Stearns having lost his primary race for re-election, it's time we started thinking about who to elevate on Energy and Commerce. I think Marsha Blackburn deserves a lot more prominence. She's doing a good job there.
Ecuador: haven for serial rapists and spies. Julian Assange has fled from authorities in two countries now, taking asylum in the Ecuador embassy from the UK police. But remember: this isn't about the Wikileaks. This is about him being a rapist according to Swedish law. Say what you want about contraception but it's pretty unbalanced I think to manipulate women into getting pregnant against their wills.
Continue reading »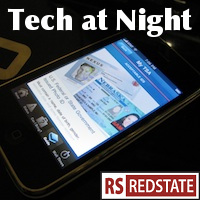 It's funny how certain names come up again and again in this space. There are just certain Republicans who are becoming solid Tech leaders. Marsha Blackburn is one of them, pushing to force Barack Obama to take a stand against the Chinese online.
Again, a Republican governor comes out for the sales tax compact, this time Governor Christie. The Marketplace Fairness Act I still say needs firm, explicit protections against a national sales tax added onto the state harmonized sales taxes, but the principle is reasonable.
Continue reading »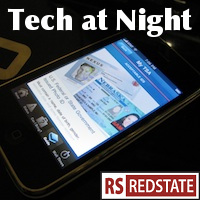 I'm back, having gotten myself and my worldly possessions from southern California to northern Virginia. I also have a backlog of items that I'm never going to cover completely tonight, so some issues are going to wait until Monday. So please, check back Monday. There are things I'd love to cover tonight, but I simply lack the time.
Let's start with Marsha Blackburn (R-TN) and Carolyn Maloney (D-NY) joining up to press Google to do something about the advertising of human trafficking services. Some people are going to have a knee-jerk reaction to this, call it a for-the-children threat to censor. But it's not. The "child pornography" card gets pulled for all sorts of power grabs, but this isn't about pictures on the Internet, either of real or made-up people. This is about the actual kidnapping and enslaving of people, including children. That is legitimate cause for action.
And note that Blackburn is would be perfectly happy for Google to do something about it, setting an industry standard, and end the need for government action of any kind. That's commendable. Because you know what? Industry can act to emulate the effects of legislation and do so more effectively than government ever will.
Continue reading »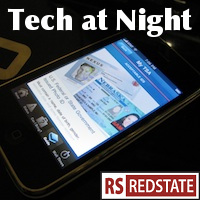 Am I tired of expressing dissatisfaction with the Obama FCC and other government intrusions? Never!
Al Franken is setting up an unfalsifiable rationale for government action against Verizon and Comcast. Gotta love that, eh?
I'm sure he, the FCC, or both will try to overturn the courts who say bundling is not anticompetitive. I like bundling. It saves me money when I'm buying both things anyway. Then again, I like choices in the marketplace.
Why we want FCC subsidizing tablet makers though, I have no idea.
Chuck Grassley's threat seems to be working at least, as FCC starts to break down on LightSquared transparency, a necessary step toward being able to confirm the President's new appointees to the commission.
Continue reading »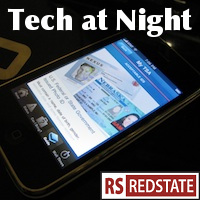 Previously on Tech at Night I linked to a story that suggested there was a split between Darrell Issa and Chuck Grassley on FCC transparency. It turns out the story I relied on, had it wrong. Oversight wasn't grading transparency itself; the committee was grading the management of FOIA requests, and FCC did relatively well by having established processes for dealing with FOIA. and tracking the requests in a systematic way.
The Oversight committee was not saying that the FCC is open. Because, in fact as pointed out by Mario Diaz-Balart, FCC rejects more FOIA requests than CIA, amazingly enough. That's a serious transparency problem.
Speaking of transparency, Eric Cantor is soliciting citizen co-sponsorship of the DATA Act which would try to get more data about government out into the open, where the public can apply oversight.
Continue reading »