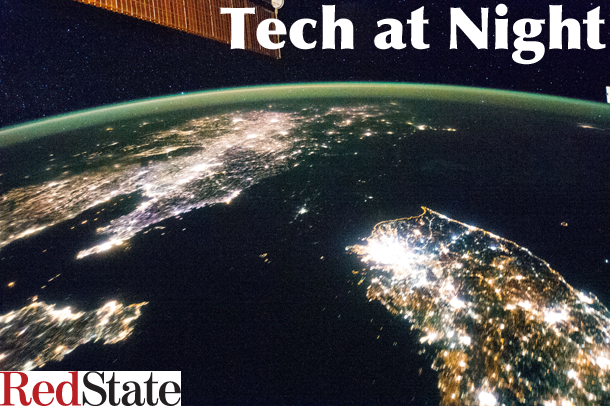 I've taken some criticism for saying over and over again in this space, that kids don't belong on the Internet (unsupervised and uncontrolled really), and that classrooms should not have Internet access introduced. The basic problem is that unfettered Internet access brings bullies and predators to kids. It also means pornography will just keep popping up, and there's no way to fix that with these uncontrolled environments. It's just not worth the risks.
Have you quit using Mozilla Firefox yet? It's time to switch, yet again, as Mozilla has taken an extremist political position for no real reason except that the project has been completely hijacked by radical ideologues. Not only are they for zombie Net Neutrality, they're claiming the Obama FCC isn't going far enough. Lunacy.
Look, it doesn't really matter what browser you use: MS Internet Explorer, Apple Safari, Chromium, Google Chrome Opera, or w3m. Just switch to anything that doesn't fund this left-wing outlet.
Continue reading »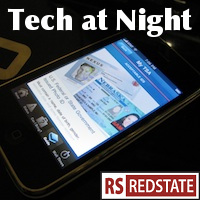 I know, it's two weeks in a row the Friday tech got pushed the the weekend. Sorry.
The war on Tor crime continues as the Silk Road arrests go on and on and on. Next up, find the killers for hire?
Oh look, Edward Snowden and the Glenns Greenwald are in cahoots again. Even as the new push is on to claim he gave no data to the Chinese and Russians. I guess he needs that cover to try to get asylum?
Continue reading »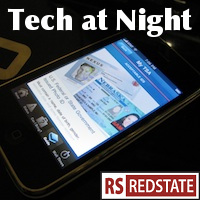 Remember "Don't be evil?" Even as Twitter plans to honor Do Not Track, even on MS Internet Explorer, Google apparently won't. I mean, I don't think I buy that Google is a criminal organization, but Google is also violating European privacy law still. Sure, Eurocrats are showing open bias against Americans, but selling information about you is their business.
Continue reading »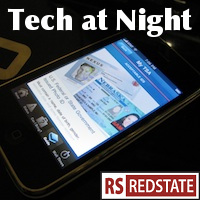 Crime Watch: Lulzsec bigshot gets taken down in Australia, and an Anonymous gang member is on trial for multiple rape at an Occupy event. Bad week for anarchists. Heh.
Democrats tuning their rhetoric for the moment: IMMEDIATE ACTION needed on Do Not Track, even as it's taken YEARS to do anything on outdated ECPA email rules which now may include a warning requirement, and it wasn't even Jay Rockefeller who got off his tail to get that done.
Continue reading »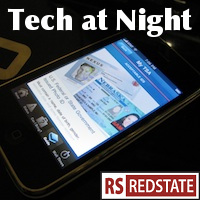 Regulation must keep up with the needs of modernization. That's a point new FCC Commissioner Ajit Pai came to RedState to make, particularly with respect to the Internet transformation going on in telecommunications. As the world "goes IP," and puts everything on the Internet, regulators must adapt. Make sure to read it. Ajit Pai would have a particularly important role as a reformist regulator should Mitt Romney win.
Regulation today just doesn't make much sense sometimes, a point Broadband for America makes. The point about 'edge' vs 'core' of the Internet is important. The firm that sits between you and Google is as important to you as Google. They're all pieces of the puzzle.
Continue reading »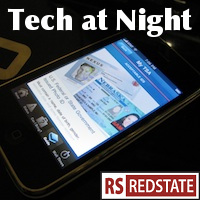 So the FTC is on a tear. Google is officially smacked for $22.5 million for hacking though Safari's privacy protections to sell Safari users' information to advertisers. Then Facebook got whacked for lying about what privacy protections it was giving users. Some are saying this is bad, as it's expanding FTC power, but this is really a bad time to make that point. Google brought this on us. I'm not up on the Facebook issue, but the Google/Safari thing was a huge breach.
Had someone gone to jail, I would not have thought it wrong. If an ordinary citizen hacked through that many users' privacy protections, we might have, you know.
Continue reading »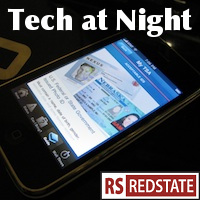 It's funny how certain names come up again and again in this space. There are just certain Republicans who are becoming solid Tech leaders. Marsha Blackburn is one of them, pushing to force Barack Obama to take a stand against the Chinese online.
Again, a Republican governor comes out for the sales tax compact, this time Governor Christie. The Marketplace Fairness Act I still say needs firm, explicit protections against a national sales tax added onto the state harmonized sales taxes, but the principle is reasonable.
Continue reading »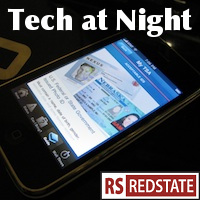 Monday night, as promised, we still have some catch up work to do. So let's start with those Amazon Taxes, those Internet sales taxes of dubious Constitutionality. Colorado's got tossed in federal court and Illinois's didn't raise any money. Obeying the Constitution counts, folks. Pass a true interstate compact through the Congress first.
Also as promised, there's the matter of the Next Generation Television Marketplace Act. This is the one where ACU has come out against Jim DeMint, and that caught my attention. I have to side with the bill DeMint is sponsoring. I think ACU simply misunderstood what's at stake here and had good intentions, but the excessive complexity of the regulations defeated them here.
The bill does not let cable providers become free riders, retransmitting others' streams for free. It just stops the law from trying to dictate the parameters of the negotiations on retransmissions. I see no harm in that, and potentially much good.
Continue reading »