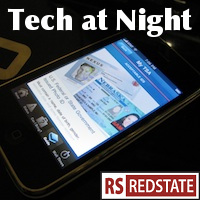 Monday night, as promised, we still have some catch up work to do. So let's start with those Amazon Taxes, those Internet sales taxes of dubious Constitutionality. Colorado's got tossed in federal court and Illinois's didn't raise any money. Obeying the Constitution counts, folks. Pass a true interstate compact through the Congress first.
Also as promised, there's the matter of the Next Generation Television Marketplace Act. This is the one where ACU has come out against Jim DeMint, and that caught my attention. I have to side with the bill DeMint is sponsoring. I think ACU simply misunderstood what's at stake here and had good intentions, but the excessive complexity of the regulations defeated them here.
The bill does not let cable providers become free riders, retransmitting others' streams for free. It just stops the law from trying to dictate the parameters of the negotiations on retransmissions. I see no harm in that, and potentially much good.
Continue reading »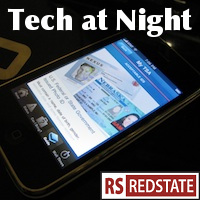 Good evening. Even as Google tonight wins some recognition from conservatives for its observing Veterans day on the search homepage, the firm is still under fire. As Machiavelli warned, become the big guy and everyone turns on you. Now it's the big television networks going after Google. Specifically, they're blocking Google TV from watching streams of their shows. Fox has since joined the blockade I believe.
This strikes me as a scared overreaction, and a poorly thought out one at that. As soon as Google TV's User Agent is changed to match a desktop browser, the blockade is history and there's nothing the networks can do about that.
Continue reading »