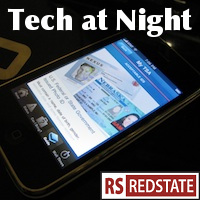 Keep in mind that in the Time Warner/CBS dispute, CBS has a built-in negotiation advantage due to federal laws. So I don't buy it when CBS claims that Time Warner is the unreasonable side. CBS's complaints about what other cable companies do reminds me of the cartel-like "negotiations" done by UAW.
I do appreciate the cleverness of giving out free antennas though. If only Aereo were huge right now. That'd be great for Time Warner to work with.
Psst: Net Neutrality was always a power grab, and not a fact- and law-based endeavor. I love though how the left-leaning Daily Dot is outraged that Net Neutrality isn't being used to push for more free stuff.
Continue reading »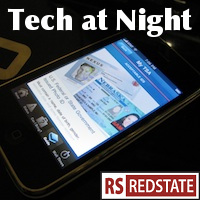 Monday night, as promised, we still have some catch up work to do. So let's start with those Amazon Taxes, those Internet sales taxes of dubious Constitutionality. Colorado's got tossed in federal court and Illinois's didn't raise any money. Obeying the Constitution counts, folks. Pass a true interstate compact through the Congress first.
Also as promised, there's the matter of the Next Generation Television Marketplace Act. This is the one where ACU has come out against Jim DeMint, and that caught my attention. I have to side with the bill DeMint is sponsoring. I think ACU simply misunderstood what's at stake here and had good intentions, but the excessive complexity of the regulations defeated them here.
The bill does not let cable providers become free riders, retransmitting others' streams for free. It just stops the law from trying to dictate the parameters of the negotiations on retransmissions. I see no harm in that, and potentially much good.
Continue reading »
At RedState we've hammered for a long time the idea that your local politics matter. We also give plenty of attention to federal elections for the House, the Senate, and of course the President.
But governors matter, too. The next governor of South Carolina will affect us all. As will Georgia's, Ohio's, and Oregon's. It doesn't matter where you live. These Governors, as well as 26 others, are up for election this year and will have veto power over their state's next Congressional districts.
It's no good to win in 2010 if we have to give the House back in 2012 because the Democrats gerrymander our majority away. So let's pay attention to these races.
Continue reading »