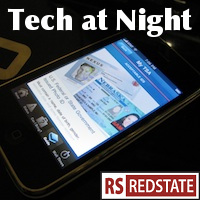 Monday night, as promised, we still have some catch up work to do. So let's start with those Amazon Taxes, those Internet sales taxes of dubious Constitutionality. Colorado's got tossed in federal court and Illinois's didn't raise any money. Obeying the Constitution counts, folks. Pass a true interstate compact through the Congress first.
Also as promised, there's the matter of the Next Generation Television Marketplace Act. This is the one where ACU has come out against Jim DeMint, and that caught my attention. I have to side with the bill DeMint is sponsoring. I think ACU simply misunderstood what's at stake here and had good intentions, but the excessive complexity of the regulations defeated them here.
The bill does not let cable providers become free riders, retransmitting others' streams for free. It just stops the law from trying to dictate the parameters of the negotiations on retransmissions. I see no harm in that, and potentially much good.
Continue reading »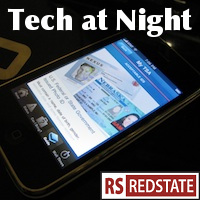 Columbus Day winds to a close, a cold slows me down, but Tech at Night marches on somehow. You know what's also marched on? The New York Stock Exchange's website. The anarcho-terrorists of Anonymous promised to take that website down (note: just the website, not the actual trading computers). Well, they failed, unless you count a two minute outage as success. Heck, RedState pretty much goes down for about 5 minutes every night, and we're not even trying.
Speaking of security: in theory I love the idea of government focusing on government Internet security, while leaving the private sector alone. It doesn't surprise me though if it turns out Obama's brain trust can't even do that right. Barack Obama's disastrous regulatory record doesn't suggest competence.
Which is why Mary Bono Mack needs to drop her ongoing privacy investigations, because it can only lead to more power for the government online, and that won't end well.
Remember when I gave a little cheer for the supercommittee's plans to auction off some spectrum? that plan is getting some criticism from people who want to keep some unlicensed spectrum free. If the spectrum can't be put to use for high-speed Internet, then maybe it's not worth bothering. If it can, though, let's do it.
Continue reading »