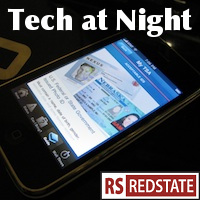 Even as I've said the bill is a good idea, Senate conservatives overwhelmingly voted against the Internet Sales Tax. The whole Tea Party era gang is there in the NAY column. It's easy to see why too: guys like Mike Enzi are coming out and saying their purpose for the bill is to pick winners and losers in the marketplace. I can't see this passing the House with the cloud of toxic rhetoric around it.
As Team Obama wavers between a bureaucrat and an actual expert for its DHS Cybersecurity head, insecure accounts are getting hammered by foreign attackers. Use good passwords. Never give the actual answers to 'security questions.' Keep software updated. And don't approve random "Who unfollowed me/How much time am I wasting/Which President am I" Twitter apps!
Continue reading »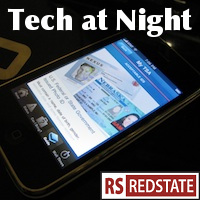 Monday night, as promised, we still have some catch up work to do. So let's start with those Amazon Taxes, those Internet sales taxes of dubious Constitutionality. Colorado's got tossed in federal court and Illinois's didn't raise any money. Obeying the Constitution counts, folks. Pass a true interstate compact through the Congress first.
Also as promised, there's the matter of the Next Generation Television Marketplace Act. This is the one where ACU has come out against Jim DeMint, and that caught my attention. I have to side with the bill DeMint is sponsoring. I think ACU simply misunderstood what's at stake here and had good intentions, but the excessive complexity of the regulations defeated them here.
The bill does not let cable providers become free riders, retransmitting others' streams for free. It just stops the law from trying to dictate the parameters of the negotiations on retransmissions. I see no harm in that, and potentially much good.
Continue reading »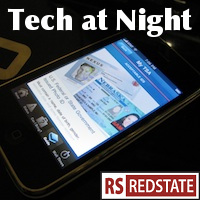 Hello! The big story that we've been following with Tech at Night since the beginning has been Net Neutrality, but right now we're still stuck waiting on this issue. Republicans aren't going to act on it until January at the earliest, and we aren't going to know what (if anything) the FCC will do on the issue in December until they tell us. So we wait, spread the word on why it's not needed, and of course get loud against the radicals.
So until then, we return to what was once the big tech issue, and what might again become the big tech issue: Copyright.
Continue reading »