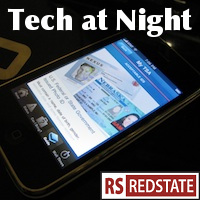 Net Neutrality! Verizon has taken the FCC to court over the FCC's illegal Open Internet order of course. Oral arguments were today at the DC Circuit Court of Appeals. The court should reject the rule of course, as the court already rejected Net Neutrality previously in the Comcast case. The ALA, like a lot of reflexive leftist organizations, is wrong.
Continue reading »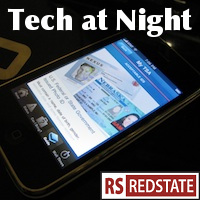 The evidence mounts that we need to respond to Chinese attacks on American industry. But what do we do about it when we have few tools short of military attack? Hit them back in kind, I would think.
Of course, Seton Motley says Barack Obama is attacking our Internet access with his illegal, overreaching regulations. Remember: the courts have already pointed out his NLRB efforts have been flat out illegal, and the FCC's Net Neutrality efforts have also been overturned once before.
Continue reading »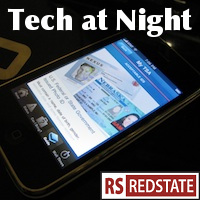 New Zealand continues to let fugitive Kim Dotcom waddle free as his successor to Megaupload has launched. The US shut down his previous service, hosting files for law breakers, and now New Zealand is letting him start over with a new service. I look forward to people using it to infringe on New Zealand copyrights, and to distribute tools for stealing from New Zealanders.
It's amazing how detached from reality left-wing tech policy gets. Connectivity is better and faster than ever thanks to the 4G wireless revolution, as Media Freedom points out. I guess that's why when firms like Comcast try to expand access even further, they have to try to talk it down.
Continue reading »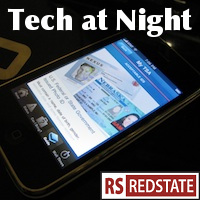 So with Cliff Stearns having lost his primary race for re-election, it's time we started thinking about who to elevate on Energy and Commerce. I think Marsha Blackburn deserves a lot more prominence. She's doing a good job there.
Ecuador: haven for serial rapists and spies. Julian Assange has fled from authorities in two countries now, taking asylum in the Ecuador embassy from the UK police. But remember: this isn't about the Wikileaks. This is about him being a rapist according to Swedish law. Say what you want about contraception but it's pretty unbalanced I think to manipulate women into getting pregnant against their wills.
Continue reading »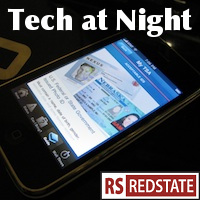 I guess legislatively it'll be slow going the rest of this year, thanks to the elections. So Tech at Night just may be shorter for a while to come. That's good for my sleep schedule, I believe.
Though the aftermath continues of Harry Reid's failure to ram through the Lieberman-Collins Cybersecurity Act, as John McCain, Kay Bailey Hutchison, and other Republicans criticized Harry Reid for poor process. It's a true and valid criticism.
Wow: After much stalling by the Obama administration, the Verizon/Comcast spectrum deal may go through the FCC

Continue reading »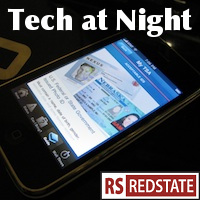 We had no Tech at Night on Friday becuase I was at the Gathering in Jacksonville. Hope those who went enjoyed it, and that those who weren't able to attend can make it next year!
So, Harry Reid offered to let Republicans fix Lieberman-Collins. Republicans took him up on that, and he was unhappy. So he tried to ram it through after all. Republicans objected, and the cloture vote failed. I'd say my support for this tactic by Republicans has been vindicated.
Harry Reid, the embattled Senate majority leader under a cloud of serious allegations about his behavior lately, has continued to try to politicize the Cybersecurity Act. Republicans tried to be good legislators. That was embarrassing to Reid, so he had to cut it off.
Proof Democrats have been bargaining in bad faith the whole time comes from Barack Obama's consideration of rule by decree on this. This of course is a bad idea.
Continue reading »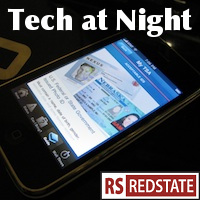 Hey, digital libertarians? Hope you're ready to move on from Barack Obama, His administration thinks the First Amendment is an obstacle to greater government on the Internet, and not something that must be respected or protected by the courts when it gets in the way. This of course turns the First Amendment on its head.
I guess in the Democrat parallel world Tim Wu and Barack Obama inhabit, the amendment says "Congress shall make no law… unless we really, really want to regulate, then it's fine."
Continue reading »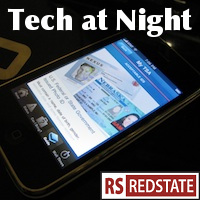 WCITLeaks having some success, possibly, as WCIT itself starts talking about openness. When even pro-Internet-regulation folks oppose UN or ITU regulation of the Internet, it needs sunshine for public evaluation.
Mary Bono Mack's response is the right one: oppose all government meddling, not just the UN or ITU.
Continue reading »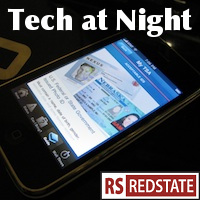 Why the Marketplace Fairness Act is looking inevitable: We're up to about a third of all GOP governors backing it, and there's a reasonable probability of a former GOP governor becoming President with an all Republican Congress.
Broadening the tax base without actually raising taxes. It's the Holy Grail for a conservative governor. I expect it'll get done in 2013.
Riddle me this: If the US government perpetrated Stuxnet and its successor, why do the attacks justify US government action domestically?
If we don't fix the spectrum crunch, we won't like the consequences. And that's why we need government out of the way of the secondary spectrum market, starting with Verizon/Comcast.
Guess what: Internet bill of rights only if it's like the original and is only a list of restrictions on the Congress.