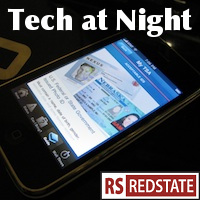 Sorry for missing Tech at Night on Friday. After that near-miss with a cold, I decided to start the weekend a little early that night. But we're back. So with five days of news to catch up on, let's see what we have here.
Here's a reminder of why Net Neutrality was a terrible idea. Making people pay for what they use creates opportunities for innovation. If ESPN wants to negotiate bulk rates for wireless data, let them!
And yet that John McCain would add more regulations. We need less micromanagement of cable, not more.
Continue reading »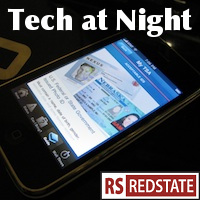 John McCain. Lisa Murkowski. Kay Bailey Hutchison. Saxby Chambliss. Richard Burr. Dan Coats.
No, I'm not listing the centrist wing of the Senate Republicans. I'm listing some of the co-sponsors of SECURE IT, the bill that Senate Republicans have been forced to bring forth because the extremist Cybersecurity bill by Joe Lieberman and Susan Collins just couldn't be bargained with. That's right, John McCain of McCain-Feingold, McCain-Kennedy, and McCain-Lieberman couldn't find a way to negotiate a compromise on this.
It's the right bill to pass. It's since gotten oversight champion Chuck Grassley and TEA Party favorite Ron Johnson on board, among others. It addresses the key security problems we face without giving the proven-incompetent feds any new powers over the Internet. Here's KBH on the bill.
Continue reading »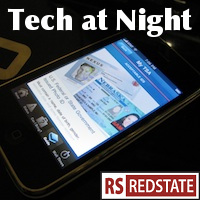 November 20. That's the day the Obama administration has chosen to regulate the Internet after what even The Hill calls "a partisan vote" at the FCC to pass the Net Neutrality regulations. I'm hoping Verizon and/or MetroPCS will sue and win a stay before that date, though I don't know how likely that is for a court to act that strongly.
I've said much about the House and its strong opposition to Barack Obama's regulatory overreach, but Senators are unhappy as well. Kay Bailey Hutchison is ready to fight. It looks like she will push to get the Senate to go forward with using the Congressional Review Act, as the House already did, to repeal Net Neutrality.
Continue reading »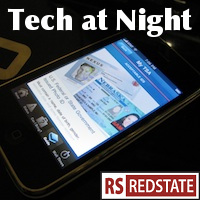 Hello. Yes, I'm late again. But I'm genuinely starting to have fun with OpenGL ES 2. So Tech at Night got to wait a bit. Sorry!
Anyway, as I usually do when I have a link to a RedState article, I'll start tonight with it. RedState Insider suggests cutting the budget while implementing better policy by eliminating the Agriculture Department's venture into tech subsidy, the Rural Utilities Service. We don't need to spend billions to have government compete against the private sector. Even if we wanted it, and we don't, we simply can't afford it.
What's the USDA doing in tech policy anyway?
Continue reading »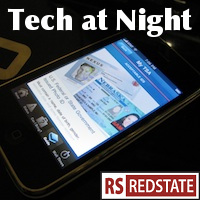 The new Congress is in session, and while some people are supremely interested in badmouthing the new Republican leadership, I'm more interested in trying to work with the Republicans to oppose the actual bad things being done by the Obama administration. I don't have time to complain about past votes. Because guess what? Republicans who were previously bad under the Democrats can turn out good now that we're in charge.
Because the fact is, the new, unprecedented, illegal Net Neutrality regulations are in fact a confused mess. In particular, the rules on paid prioritization on the Internet are so muddled that the whole thing is probably going to get tossed as soon as the FCC tries to stomp the boot of regulation onto anyone (which might be Comcast, because everyone knows the Democrats hate Comcast and the radicals are still going to be fuming about the NBC Universal/Comcast merger).
Also, Netflix itself my run afoul of the new regulations. That's right, poor widdle Netflix, supposedly the victim of big, bad ISPs, is probably in violation of the new regulations. Heh.
Continue reading »