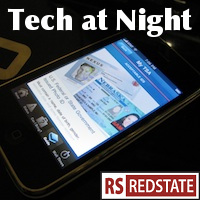 Sorry for missing Tech at Night on Friday. After that near-miss with a cold, I decided to start the weekend a little early that night. But we're back. So with five days of news to catch up on, let's see what we have here.
Here's a reminder of why Net Neutrality was a terrible idea. Making people pay for what they use creates opportunities for innovation. If ESPN wants to negotiate bulk rates for wireless data, let them!
And yet that John McCain would add more regulations. We need less micromanagement of cable, not more.
Continue reading »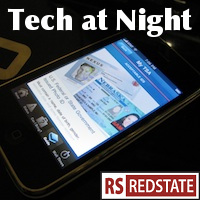 I guess legislatively it'll be slow going the rest of this year, thanks to the elections. So Tech at Night just may be shorter for a while to come. That's good for my sleep schedule, I believe.
Though the aftermath continues of Harry Reid's failure to ram through the Lieberman-Collins Cybersecurity Act, as John McCain, Kay Bailey Hutchison, and other Republicans criticized Harry Reid for poor process. It's a true and valid criticism.
Wow: After much stalling by the Obama administration, the Verizon/Comcast spectrum deal may go through the FCC

Continue reading »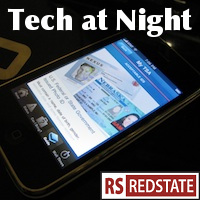 Senate Republicans have decided to take Harry Reid at his word that Republicans will have the opportunity to amend the Lieberman-Collins cybersecurity bill. So, many Republicans voted for advancing the bill, which passed 84-11.
And oh boy it needs amending. Who are you going to believe? For it is Barack Obama. Against have been Kay Bailey Hutchison, John McCain, Marco Rubio, Ron Johnson, Heritage, and IBM.
Privacy is a red herring. The problems are in the mandates and power grabs. So if this bill isn't effectively amended into SECURE IT, they must vote no on passage.
Continue reading »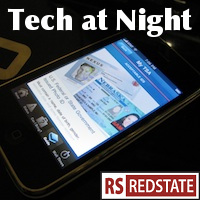 Darrell Issa's House Energy and Commerce is going to have a special hearing with all five members of the FCC, including newly confirmed members Jessica Rosenworcel and Ajit Pai. The FCC is expected to be questioned about issues ranging from wired phone competition to spectrum. I hope Mitt Romney's people are listening, because the hearing should also highlight regulatory reforms needed across the executive branch after the Barack Obama expansions.
Expansions which include yes, picking winners and losers in the marketplace.
Continue reading »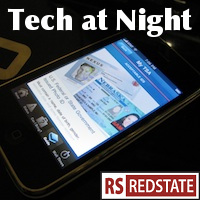 John McCain. Lisa Murkowski. Kay Bailey Hutchison. Saxby Chambliss. Richard Burr. Dan Coats.
No, I'm not listing the centrist wing of the Senate Republicans. I'm listing some of the co-sponsors of SECURE IT, the bill that Senate Republicans have been forced to bring forth because the extremist Cybersecurity bill by Joe Lieberman and Susan Collins just couldn't be bargained with. That's right, John McCain of McCain-Feingold, McCain-Kennedy, and McCain-Lieberman couldn't find a way to negotiate a compromise on this.
It's the right bill to pass. It's since gotten oversight champion Chuck Grassley and TEA Party favorite Ron Johnson on board, among others. It addresses the key security problems we face without giving the proven-incompetent feds any new powers over the Internet. Here's KBH on the bill.
Continue reading »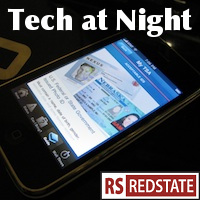 Earlier we covered Microsoft's new Pirate Pay, which I said sounded like a DoS attack against copyright infringers. Others agree and say it may be illegal, which is true. Sure enough, Pirate Bay is under DDoS attack. Has Pirate Pay gone rogue? Cybersecurity and copyright, all in one issue.
Continue reading »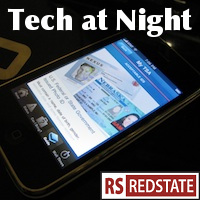 In case you missed it, Friday's Tech at night featured Q&A with Rep. Steve Scalise. Don't miss is now.
Team Soros, assemble! Remember when it was "wrong" for AT&T to get spectrum by buying T-Mobile? Remember when I said it should be allowed because the Obama administration and the radicals were making it too hard to get spectrum any other way? Vindication, baby: The left unites to fight Verizon buying spectrum another way. Before the excuse was to prevent industry consolidation. Well, Verizon is buying from cable companies, not wireless phone providers.
Note that Verizon has strongly refuted their claims, including the dangerous, crypto-socialist idea that the FCC should be allowed to dictate to Verizon and Comcast an alternate transaction. Such as one to benefit T-Mobile.
Continue reading »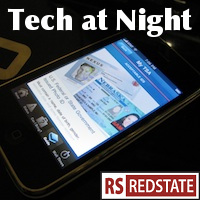 I'm back, having gotten myself and my worldly possessions from southern California to northern Virginia. I also have a backlog of items that I'm never going to cover completely tonight, so some issues are going to wait until Monday. So please, check back Monday. There are things I'd love to cover tonight, but I simply lack the time.
Let's start with Marsha Blackburn (R-TN) and Carolyn Maloney (D-NY) joining up to press Google to do something about the advertising of human trafficking services. Some people are going to have a knee-jerk reaction to this, call it a for-the-children threat to censor. But it's not. The "child pornography" card gets pulled for all sorts of power grabs, but this isn't about pictures on the Internet, either of real or made-up people. This is about the actual kidnapping and enslaving of people, including children. That is legitimate cause for action.
And note that Blackburn is would be perfectly happy for Google to do something about it, setting an industry standard, and end the need for government action of any kind. That's commendable. Because you know what? Industry can act to emulate the effects of legislation and do so more effectively than government ever will.
Continue reading »