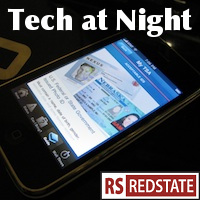 Seen on RedState this week: 10 questions for Obama's nominee to chair FCC. It doesn't sound like his answers are all great, which is in keeping with this adminstration's inability to follow through with good spectrum policy.
In video games, this Microsoft announcement means both more and less than it's made out to be. Yes, they are backing off on some of the mandatory online stuff, and removing whole features (like trading digital games) in order to respond to Sony. But they're not promising no DRM, and in fact they just promised no selling of digital copies. However what they did do is 1-up Sony, who has left used game restrictions to publishers.
No, no, no, do not pass the Lofgren bill. Using or hijacking other people's computing resources without permission to use them for your purposes, that should be a crime. If I accidentally leave my car unlocked, and you come swipe it, we don't say "Oh well, you should have been more careful," and let you off without penalty.
Aaron Swartz wanted to be the martyr. He made himself one. He only faced years in prison because he chose it. Instead of pleading guilty, he wanted a big, showy trial. Changing the law because of that person is just ridiculous and anti-property rights.