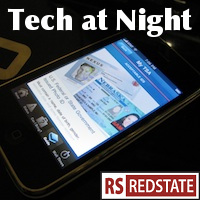 Earlier we covered Microsoft's new Pirate Pay, which I said sounded like a DoS attack against copyright infringers. Others agree and say it may be illegal, which is true. Sure enough, Pirate Bay is under DDoS attack. Has Pirate Pay gone rogue? Cybersecurity and copyright, all in one issue.
Continue reading »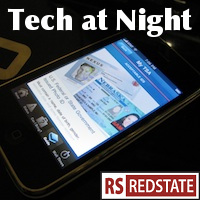 Well, here we are. The reason CISPA was getting all the attention was allegedly that it was coming to a vote first. Well, now Lieberman-Collins is next to a vote, as Democrats scramble to find a way to make cloture. Where's the outrage? I'll tell you where it is: non-existent, because CISPA opposition was solely designed to give cover for Lieberman-Collins.
We do need the private sector to have more information, though. Internet attacks aren't going away.
Continue reading »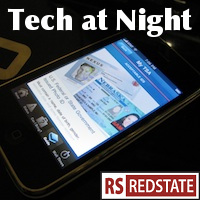 ACTA. The Anti-Counterfeiting Trade Agreement is Darrell Issa's next project, as he's not happy about the treaty. So, he's put the treaty online for all to see.
I still don't know of any specific reason to oppose the treaty. My understanding is that it basically brings the west in on the DMCA. There may be details I've missed though. The best argument against the treaty is a process argument: it's a bad precedent to pass a treaty kept from the public the way ACTA has been.
In much more amusing news, Anonymous and affiliated online terror cells continue to get rolled up, in some cases with the help of members and leaders already caught.
They're not anonymous. They have names. They're not legion. They are limited in number. They're not an unstoppable idea. They're specific people who can be jailed. And we're doing it.
Continue reading »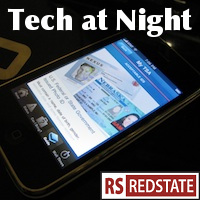 Sometimes, the anarchists lose. Even in leftist Sweden, The Pirate Bay's founders lost their last appeal. It's guys like these, who deliberately put up a system for infringing on US copyrights while playing word games to justify it, that motivated SOPA and that drive the desire for a treaty like ACTA.
Google considers its privacy changes a public policy issue as the firm is getting plenty of criticism. This suggests to me they believe the critics won't actually stop using Google services like Gmail, but will rather try for government regulation.
Considering Google is implementing a censorship plan much like that Twitter recently announced, and yet you don't really see the same angry protestors saying they'll quit using Google services in protest, that did a "Twitter blackout," I think Google's right that nobody will quit them over any of this. Hey, people: If you don't like Google, use somebody else. It's not that hard.
Continue reading »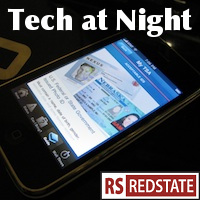 There's a lot of fear going around about ACTA, the Anti-Counterfeiting Trade Agreement, a plurilateral agreement under the WTO between the US, the EU, Canada, Australia, New Zealand, Singapore, Japan, South Korea, and Morocco. Some of the fears look real, some don't. For example, even though it was negotiated in secret, the text is easily available.
Another false complaint is that it's another SOPA, when in fact such a claim misses the point. SOPA was a bad bill, as it turned out to be a censorship bill that defied due process, but the intent was to fight the problem of free riding on copyright and trademark. Crossing international boundaries has been a cheap and easy way to cash in on another country's copyright and trademark laws without having to abide by them. SOPA tried to fix that in a crude, rude, and ineffective way. ACTA has more options, and doesn't have to resort to censorship, necessarily.
I've just read the treaty. I don't really see a problem. Even if infringement isn't ruining the movies and music, trademark and copyright are Constitutional concepts worthy of protection. That's why some of the anti-SOPA leaders are promoting their own bill.
The pro-liberty position is not one of anarchy. It's time to get reasonable protections in place. Maybe I missed something, and ACTA is a problem. But the best argument I see against ACTA is that it only includes a few countries, and not those best known for infringement (such as China, either China in fact). ACTA may yet be harmless but ineffective, as opposed to SOPA being harmful and ineffective.
Continue reading »