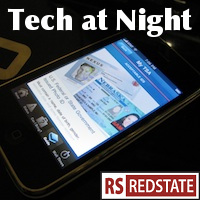 SGDQ raised over $230,000 as of this writing, with the main marathon about over and the bonus stream soon to begin. I got to be there for about a day and a half, which was great fun. I ever learned that hiking uphill a mile and a half from the Arapahoe light rail station to the Sheraton Denver Tech Center is a lot harder than it sounds, in that mile high air. I don't know how the Nuggets ever lose a home game.
So, I'm back, but there's still also going to be no Tech on Friday this week, because I'm going to be off again for the 2013 Redstate Gathering in New Orleans. So what we're doing tonight is the same as we'll likely be doing next Monday: a catch-up post. Enjoy.
Continue reading »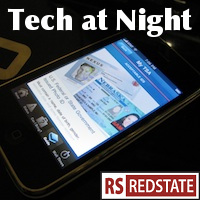 I'm constantly pointing out how New Zealand is making it itself into a bit of an anti-American legal haven, but they're not the only ones who have a history of that. Thailand has had issues, so many that the government had to declare a Year of IP Protection, with renewed enforcement to go with it. And as it turns out, they have a long way to go, but even US industry groups recognize the progress. That's good to see.
I imagine they don't harbor fugitives like Kim Dotcom, either. Who may or may not drink 10 liters of Coke every day, then blame the eeevil Americans for the consequences.
Continue reading »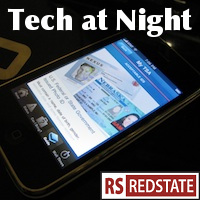 There's a lot of fear going around about ACTA, the Anti-Counterfeiting Trade Agreement, a plurilateral agreement under the WTO between the US, the EU, Canada, Australia, New Zealand, Singapore, Japan, South Korea, and Morocco. Some of the fears look real, some don't. For example, even though it was negotiated in secret, the text is easily available.
Another false complaint is that it's another SOPA, when in fact such a claim misses the point. SOPA was a bad bill, as it turned out to be a censorship bill that defied due process, but the intent was to fight the problem of free riding on copyright and trademark. Crossing international boundaries has been a cheap and easy way to cash in on another country's copyright and trademark laws without having to abide by them. SOPA tried to fix that in a crude, rude, and ineffective way. ACTA has more options, and doesn't have to resort to censorship, necessarily.
I've just read the treaty. I don't really see a problem. Even if infringement isn't ruining the movies and music, trademark and copyright are Constitutional concepts worthy of protection. That's why some of the anti-SOPA leaders are promoting their own bill.
The pro-liberty position is not one of anarchy. It's time to get reasonable protections in place. Maybe I missed something, and ACTA is a problem. But the best argument I see against ACTA is that it only includes a few countries, and not those best known for infringement (such as China, either China in fact). ACTA may yet be harmless but ineffective, as opposed to SOPA being harmful and ineffective.
Continue reading »