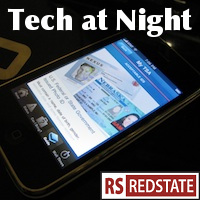 Sorry for the lack of Tech on Friday. I was sick and doing my best to sleep it off. I'm at about 95% now, so let's catch up.
How do I know privacy regulation and legislation are bad ideas? Nobody actually cares. Sure, they talk like they care, but until people start taking proactive steps and act like they're taking it seriously, I know it's just talk. Just like how everyone says they hate Congress, but love their own representation.
So yeah, if you're moaning about Google on your Blogger site, and emailing to your friends about it from your Gmail account, and using Google Maps to get directions to your privacy rally… I don't take you seriously.
Continue reading »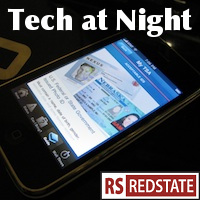 There's a lot of fear going around about ACTA, the Anti-Counterfeiting Trade Agreement, a plurilateral agreement under the WTO between the US, the EU, Canada, Australia, New Zealand, Singapore, Japan, South Korea, and Morocco. Some of the fears look real, some don't. For example, even though it was negotiated in secret, the text is easily available.
Another false complaint is that it's another SOPA, when in fact such a claim misses the point. SOPA was a bad bill, as it turned out to be a censorship bill that defied due process, but the intent was to fight the problem of free riding on copyright and trademark. Crossing international boundaries has been a cheap and easy way to cash in on another country's copyright and trademark laws without having to abide by them. SOPA tried to fix that in a crude, rude, and ineffective way. ACTA has more options, and doesn't have to resort to censorship, necessarily.
I've just read the treaty. I don't really see a problem. Even if infringement isn't ruining the movies and music, trademark and copyright are Constitutional concepts worthy of protection. That's why some of the anti-SOPA leaders are promoting their own bill.
The pro-liberty position is not one of anarchy. It's time to get reasonable protections in place. Maybe I missed something, and ACTA is a problem. But the best argument I see against ACTA is that it only includes a few countries, and not those best known for infringement (such as China, either China in fact). ACTA may yet be harmless but ineffective, as opposed to SOPA being harmful and ineffective.
Continue reading »