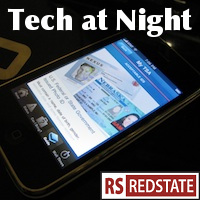 There's a lot of fear going around about ACTA, the Anti-Counterfeiting Trade Agreement, a plurilateral agreement under the WTO between the US, the EU, Canada, Australia, New Zealand, Singapore, Japan, South Korea, and Morocco. Some of the fears look real, some don't. For example, even though it was negotiated in secret, the text is easily available.
Another false complaint is that it's another SOPA, when in fact such a claim misses the point. SOPA was a bad bill, as it turned out to be a censorship bill that defied due process, but the intent was to fight the problem of free riding on copyright and trademark. Crossing international boundaries has been a cheap and easy way to cash in on another country's copyright and trademark laws without having to abide by them. SOPA tried to fix that in a crude, rude, and ineffective way. ACTA has more options, and doesn't have to resort to censorship, necessarily.
I've just read the treaty. I don't really see a problem. Even if infringement isn't ruining the movies and music, trademark and copyright are Constitutional concepts worthy of protection. That's why some of the anti-SOPA leaders are promoting their own bill.
The pro-liberty position is not one of anarchy. It's time to get reasonable protections in place. Maybe I missed something, and ACTA is a problem. But the best argument I see against ACTA is that it only includes a few countries, and not those best known for infringement (such as China, either China in fact). ACTA may yet be harmless but ineffective, as opposed to SOPA being harmful and ineffective.
Continue reading »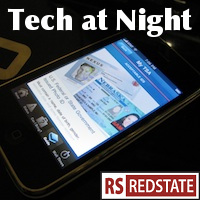 This week I already called upon Rick Perry to veto the Texas Amazon Tax, and now I'm left to hope that California Democrats will be less stupid than Joe Straus. Sigh.
Meanwhile the posturing around the AT&T/T-Mobile deal continues. We find from a press conference with COMPTEL CEO Jerry James that the Rural Cellular Alliance is joining with radical left, George Soros/OSI-funded group Public Knowledge to favor government intervention. If only they realized Soros will turn on them as soon as they're no longer needed to pursue their socialist agenda.
The Wall Street Journal has also looked into the unholy alliance against AT&T. The leading members are of course direct competitors: Leap Wireless, MetroPCS, Sprint. Verizon is also mentioned, but the WSJ lists good reasons Verizon really wouldn't mind either way. I also see one good reason for Verizon to want to see AT&T and T-Mobile win this: Anything that happens to AT&T now can also happen to Verizon, and Verizon becomes public enemy number one if it's the undisputed leader of the industry. Sprint, meanwhile, doesn't have to worry about being #1 because Sprint these days literally has to mooch off its competitors with things like the FCC Data Roaming order just to service its customers, so relatively little does it invest in its network anymore.
John Conyers and Edward Markey are also pressing for big government here. Look, even if you're the biggest T-Mobile fan, the writing is on the wall regarding the fans of government intervention here. Everyone who is opposing this deal is self-interested, socialist, or both.
Continue reading »