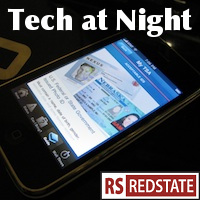 In case you missed it, Friday's Tech at night featured Q&A with Rep. Steve Scalise. Don't miss is now.
Team Soros, assemble! Remember when it was "wrong" for AT&T to get spectrum by buying T-Mobile? Remember when I said it should be allowed because the Obama administration and the radicals were making it too hard to get spectrum any other way? Vindication, baby: The left unites to fight Verizon buying spectrum another way. Before the excuse was to prevent industry consolidation. Well, Verizon is buying from cable companies, not wireless phone providers.
Note that Verizon has strongly refuted their claims, including the dangerous, crypto-socialist idea that the FCC should be allowed to dictate to Verizon and Comcast an alternate transaction. Such as one to benefit T-Mobile.
Continue reading »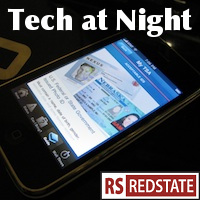 I'm back, having gotten myself and my worldly possessions from southern California to northern Virginia. I also have a backlog of items that I'm never going to cover completely tonight, so some issues are going to wait until Monday. So please, check back Monday. There are things I'd love to cover tonight, but I simply lack the time.
Let's start with Marsha Blackburn (R-TN) and Carolyn Maloney (D-NY) joining up to press Google to do something about the advertising of human trafficking services. Some people are going to have a knee-jerk reaction to this, call it a for-the-children threat to censor. But it's not. The "child pornography" card gets pulled for all sorts of power grabs, but this isn't about pictures on the Internet, either of real or made-up people. This is about the actual kidnapping and enslaving of people, including children. That is legitimate cause for action.
And note that Blackburn is would be perfectly happy for Google to do something about it, setting an industry standard, and end the need for government action of any kind. That's commendable. Because you know what? Industry can act to emulate the effects of legislation and do so more effectively than government ever will.
Continue reading »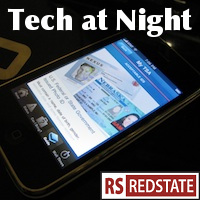 FCC reform advances in the House. Greg Walden's FCC Process Reform Act is a needed bill, so I'm glad that it went from committee to the floor, and took minimal modification in passing. I like that it got an extra poke at FCC being more closed on FOIA requests than even CIA.
Locking in the reforms is important, and CTIA is right in saying we need a "more transparent, predictable regulatory process."
Continue reading »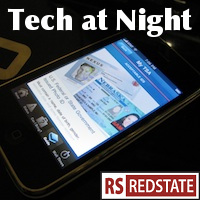 Previously on Tech at Night I linked to a story that suggested there was a split between Darrell Issa and Chuck Grassley on FCC transparency. It turns out the story I relied on, had it wrong. Oversight wasn't grading transparency itself; the committee was grading the management of FOIA requests, and FCC did relatively well by having established processes for dealing with FOIA. and tracking the requests in a systematic way.
The Oversight committee was not saying that the FCC is open. Because, in fact as pointed out by Mario Diaz-Balart, FCC rejects more FOIA requests than CIA, amazingly enough. That's a serious transparency problem.
Speaking of transparency, Eric Cantor is soliciting citizen co-sponsorship of the DATA Act which would try to get more data about government out into the open, where the public can apply oversight.
Continue reading »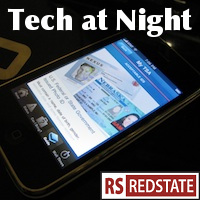 Harry Reid may be on a mad dash to bring the radical Liebmerman/Collins/Rockefeller cybersecurity bill, but a broad spectrum of Republicans continue to fight. Democrats may have toned down its Internet Kill Switch provisions, but still is a massive power grab online, and the new SECURE IT act is a much better idea.
What I absolutely love about SECURE it is that it hits all the key points: It strengthens criminal penalties for breaking into servers. It strengthens criminal penalties for breaking into servers (Yes, I said that twice on purpose because it's that important). It creates private sector information sharing incentives without regulating the private sector at large. It turns inward and gets government to audit its own practices.
These are all the right ideas and none of the wrong ideas. Senator Ron Johnson of Wisconsin is speaking only the common-sense truth when he says "This bill recognizes that industry is at the center of any solution. It's a sensible step forward that allows industry to invest in innovation and job creation rather than compliance. Imposing a costly and bureaucratic regulatory regime is the wrong approach to national security. New regulations will slow down innovation and investment while companies wait years for the government to introduce outdated standards. The regulatory process simply cannot keep up with the rapid pace of technology."
It tells you just how basic and correct this bill is when it has co-sponsorship from such a broad spectrum of the caucus: Ron Johnson as mentioned, John McCain, Kay Bailey Hutchison, Chuck Grassley, Saxby Chambliss, Lisa Murkowski, Dan Coats, and Richard Burr.
Support Ron Johnson and the team. We want this bill passed. The common-sense alternative to the power grab cybersecurity bill.
Continue reading »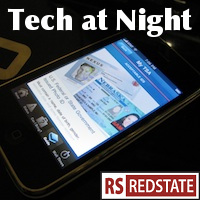 The big stories this week continue to be LightSquared and cybersecurity. Even as House Democrats complain about government doing too much, incredibly, we see that Senate Democrats are so inflexible that John McCain is in a gang of Republicans to fight the Democrats on the cybersecurity bill. Consider that. That's how extreme Harry Reid, Joe Lieberman, Jay Rockefeller, and Susan Collins are on this. John McCain is putting together a team to make a Republican bill with Kay Bailey Hutchison and others, rather than sign on with a Democrat on a bill. Danger, Will Robinson! Harry Reid is that much of an extremist!
Reid is rushing to pass it, but details come out anyway, such as an attack on FOIA. Transparency! Not.
Speaking of transparency, the firm that the Barack Obama FCC has remained oddly silent on, and that insists the FCC should remain silent on, is ready to go on the offensive. It almost seems like LightSquared bet the company on this, and will go down swinging. They may end up making a spectrum trade though, which if workable would be interesting.
Continue reading »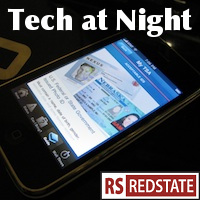 I meant to talk about the cybersecurity bill on Monday as it's a big story. But, it's gotten even bigger since. You see, a broad spectrum of Republicans is coming out against it. Names like Kay Bailey Hutchison, John McCain, Mike Enzi, Saxby Chambliss, Jeff Sessions, and even Lisa Murkowski are against the crazy Rush Harry Reid and the Democrats are putting on the bill pushed by Joe Lieberman, Jay Rockefeller, and Susan Collins.
And they're right to oppose it. The case is overblown, and even if they claim the Internet Kill Switch is gone, it's still a power grab. We're at the point where Dianne Feinstein is a voice of reason, as she promotes voluntary data sharing, a plan Tech at Night has previously supported when also proposed by Dan Lungren in the House. Yeah, seriously. If you know California political history you know how funny it is that Republican Lungren and Democrat Feinstein now have another thing in common. But I think they're both right on this. The way we'll get more secure is to share more data and to prosecute the offenders.
In other major news, the FCC has rejected LightSquared's proposal to build a terrestrial wireless LTE network.
Continue reading »