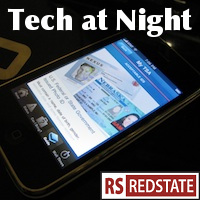 Governors Robert Bentley, Mitch Daniels, Dennis Daugaard, Bill Haslam, Paul LePage, Rick Snyder, and Tom Corbett are part of push for the Marketplace Fairness act. I've come across a July letter to John Boehner, Harry Reid, Mitch McConnell, and Nancy Pelosi. I find it odd they'd do so now, unless they think they have no chance under a potential Republican Congress. Could that be the case? I wonder.
And yes, those are all Republican governors, some of whom were part of the 2010 landslide. It's only Republicans I'm seeing back MFA, not Democrats. Democrats are fine with just passing new taxes or raising old ones. They aren't as hard up to maximize collections of old taxes as Republicans are.
Continue reading »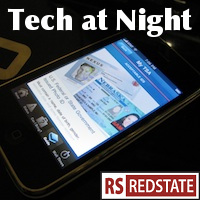 Previously on Tech at Night I linked to a story that suggested there was a split between Darrell Issa and Chuck Grassley on FCC transparency. It turns out the story I relied on, had it wrong. Oversight wasn't grading transparency itself; the committee was grading the management of FOIA requests, and FCC did relatively well by having established processes for dealing with FOIA. and tracking the requests in a systematic way.
The Oversight committee was not saying that the FCC is open. Because, in fact as pointed out by Mario Diaz-Balart, FCC rejects more FOIA requests than CIA, amazingly enough. That's a serious transparency problem.
Speaking of transparency, Eric Cantor is soliciting citizen co-sponsorship of the DATA Act which would try to get more data about government out into the open, where the public can apply oversight.
Continue reading »