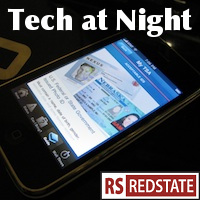 If you're really that worried about Dropbox "opening your files" as these guys on a wild goose chase were, then why exactly are you uploading them unencrypted to Dropbox to begin with? This is what I'm talking about when I say people don't actually act like they care about privacy. If people did care, they'd act differently.
Once again, the FCC is looking to reduce competition by picking winners and losers int he marketplace, this time in attacking owners of UHF stations. The guy who owns channel 56 doesn't even have the same market power as the guy who owns channel 4, so why try to make UHF owners divest? That just reduces competition.
Continue reading »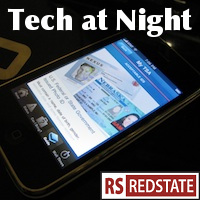 Governors Robert Bentley, Mitch Daniels, Dennis Daugaard, Bill Haslam, Paul LePage, Rick Snyder, and Tom Corbett are part of push for the Marketplace Fairness act. I've come across a July letter to John Boehner, Harry Reid, Mitch McConnell, and Nancy Pelosi. I find it odd they'd do so now, unless they think they have no chance under a potential Republican Congress. Could that be the case? I wonder.
And yes, those are all Republican governors, some of whom were part of the 2010 landslide. It's only Republicans I'm seeing back MFA, not Democrats. Democrats are fine with just passing new taxes or raising old ones. They aren't as hard up to maximize collections of old taxes as Republicans are.
Continue reading »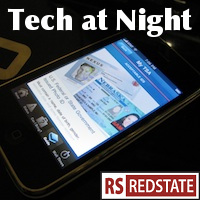 Some people stay up late on December 31. I don't intend to, Friday and New Year's Eve or not. Boring, yes, I know. But until I switch to decaf coffee my sleeping habits are going to be a wreck, so I'll just have to ride it out. And that means I want to get going right away with tonight's stories.
Republicans are getting very loud on regulatory issues, both with the FCC and with the EPA. Fred Upton is ginning up support in Michigan for his planned House efforts to challenge EPA regulatory power grabs with respect to Carbon Dioxide, efforts that will surely influence the FCC and Net Neutrality. In addition, on Sunday morning at 9am Eastern he's scheduled to speak with Chris Wallace on Fox, with repeats on Fox News Channel at 2 and 6pm Eastern. I am so glad he's going out there and preparing to lead on regulatory issues.
Kay Bailey Hutchison has also called the FCC "wrong" on Net Neutrality, and is hoping to be able to get some sort of action through a Democrat controlled Senate. It won't be easy, as she points out, but it could happen if we can swing enough Democrats to see the truth about the FCC power grab.
She also doesn't rule out defunding the FCC's Net Neutrality plans, a way of stopping the regulations that the President cannot veto.
Continue reading »
At RedState we've hammered for a long time the idea that your local politics matter. We also give plenty of attention to federal elections for the House, the Senate, and of course the President.
But governors matter, too. The next governor of South Carolina will affect us all. As will Georgia's, Ohio's, and Oregon's. It doesn't matter where you live. These Governors, as well as 26 others, are up for election this year and will have veto power over their state's next Congressional districts.
It's no good to win in 2010 if we have to give the House back in 2012 because the Democrats gerrymander our majority away. So let's pay attention to these races.
Continue reading »