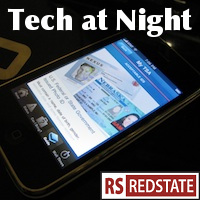 Some legislative action still ongoing: the Senate looking to fix the ECPA, an email search law that was written to the technology of the time, and now defies the expectations of its framers.
I was told Amazon and eBay would like the sales tax compact, but eBay is coming out against it, spamming its users. But the Senate continues to support it.
Continue reading »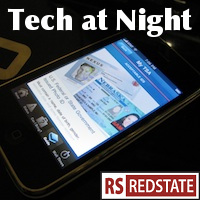 More proof people don't care about privacy: Google announces a service is ending, and the competitor I use to prepare Tech at Night becomes flooded to the point of unusability Wednesday night. People just don't care what Google is doing.
The Street View WiSpy scandal didn't scare people off, even as Texas hits Google for those offenses. Glass excites them. The shift toward human biases doesn't raise questions. People love Google's services, and privacy doesn't enter into the equation. So keep regulation out.
Make sure you catch my recent RedState post on Aaron Swartz, and how the blame casting against his prosecutor is not only unfair, it's wrong.
Continue reading »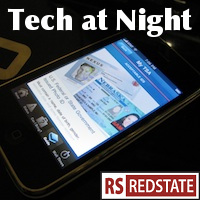 Governors Robert Bentley, Mitch Daniels, Dennis Daugaard, Bill Haslam, Paul LePage, Rick Snyder, and Tom Corbett are part of push for the Marketplace Fairness act. I've come across a July letter to John Boehner, Harry Reid, Mitch McConnell, and Nancy Pelosi. I find it odd they'd do so now, unless they think they have no chance under a potential Republican Congress. Could that be the case? I wonder.
And yes, those are all Republican governors, some of whom were part of the 2010 landslide. It's only Republicans I'm seeing back MFA, not Democrats. Democrats are fine with just passing new taxes or raising old ones. They aren't as hard up to maximize collections of old taxes as Republicans are.
Continue reading »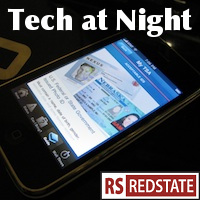 On Monday I did the first half of my catchup work. Now we'll do the second half. And one of the big issues coming up is copyright. Over the last thirty years, copyright in America has been radically reformed. While traditionally it worked as patents still do work, as a temporary grant of monopoly enforceable in civil courts, we've gradually moved them into the realm of criminal law enforced indefinitely. And I believe we're gone too far in that direction.
So when I hear about the COICA, a new copyright and counterfeiting law promoted by the Obama administration, I'm concerned. At a fundamental level, the COICA would give too much power to government to solve a problem that doesn't actually exist. No, copyright is not at serious risk in America today. It is simply certain business models that are failing, and it is not the place of government to try to prop them up.
Continue reading »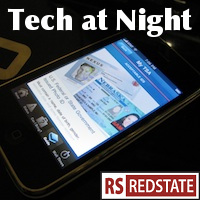 Net Neutrality (which Mike Wendy calls a "Private Property Slap-Down") may not be any longer the top issue on the Obama administration's side of things, but questions still remain. And the funny thing: all the Net Neutrality advocates in the world working in the White House were no big deal. But all of a sudden it's a concern that a former AT&T President going to the White House is a problem.
But yes, the FCC wants to change the subject. Now suddenly the press is to open up more bandwidth for wireless Internet access. Funny, I was assured during the Net Neut debate that wireless access didn't effectively exist. Now the FCC wants to expand it. More spectrum isn't necessarily a bad thing, but we do have to watch how it is acquired.
Continue reading »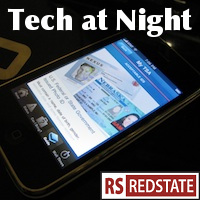 Next week the FCC meets to make a decision on Net Neutrality. So there's plenty going on as all sides press the FCC to do one thing or another. Some are lobbying more competently than others, though. Doing well are the Senate Republicans who prepare to fight and the incoming House Committee leadership who are getting loud on Net Neutrality and the runaway FCC.
Doing not so well are the forces of regulation caught this week making bad mistakes. First is the fringe neo-Marxist group Free Press. The Free Press tech brain trust made a terrible technical mistake on its website by sending anti-Comcast letters when they promised to send pro-Internet Takeover letters. Second we have radicals Media Access Project and Public Knowledge lying about Amazon's Net Neutrality position, making the firm out to be taking a hardline pro-Internet Takeover position when in fact the firm supports a modest compromise.
If the radicals can't even run their own lobbying efforts correctly, why should we trust them to run the entire Internet?
Continue reading »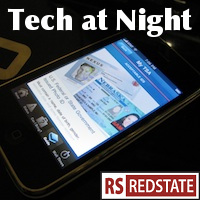 Sorry for missing Tech at Night on Monday, but I had to rest up for Election Day. And of course, as you may have heard, Republicans ended up having a good night. What you may not have heard though, was that the forces of radical Internet regulation had a very bad night. Democrats went for broke on Net Neutrality but as covered by Moe Lane and RS Insider, support for unilateral regulation of the Internet killed Congressional jobs. Every single member who signed the PCCC pledge to support the FCC on Title II reclassification, lost. Every one of them!
It's time the FCC owned up to the rejection the American people dealt their plans, and pledged to wait for Congress to act.
Continue reading »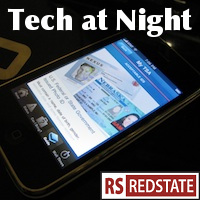 Yes, we're talking about Google again tonight. Of course they never did delist Daily Kos after the Chris Bowers manipulations, despite having gone after Kay Bailey Hutchison for breaking their rules. But we have more to ride them about:
They're blocking pro-life ads again. These ads are running on local television in DC for Republican Missy Reilly Smith who is challenging Delegate Holmes Eleanor Norton, or Norton Eleanor Holmes, or whatever her name is. I mean really, she doesn't even get a vote. Local television will run the ads, but Youtube will not. Interesting, eh?
Continue reading »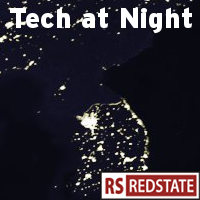 Good evening. Once again we see shoddy thinking from the FCC as they continue the push for the National Broadband Plan. Not all Americans have equal access to high speed Internet connections they complain, ignoring the fact that some Americans choose to live out in the middle of nowhere, and that choice comes with costs.
Chairman Julius Genachowski and the rest of his socialist team on the FCC don't care, and just want to pass those costs onto the rest of us, it sounds like. Watch out as they try to declare a right to a good Internet connection, even if you're off in the hills.
Continue reading »