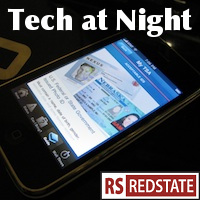 More proof people don't care about privacy: Google announces a service is ending, and the competitor I use to prepare Tech at Night becomes flooded to the point of unusability Wednesday night. People just don't care what Google is doing.
The Street View WiSpy scandal didn't scare people off, even as Texas hits Google for those offenses. Glass excites them. The shift toward human biases doesn't raise questions. People love Google's services, and privacy doesn't enter into the equation. So keep regulation out.
Make sure you catch my recent RedState post on Aaron Swartz, and how the blame casting against his prosecutor is not only unfair, it's wrong.
Continue reading »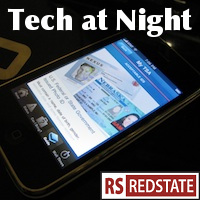 A lot of conservatives seem to be getting behind a Hatch-Rubio bill to increase immigration for skilled individuals. No wonder Harry Reid wants to block it for partisan reasons. Have to put politics over anything else. Can't let Republicans do a good thing.
Though I think the Senate priorities are pretty messed up. Jay Rockefeller is talking about workforce standards in the context of cybersecurity legislation. Talk about using any excuse to grow government. At least guys like John Thune recognize the need for the government and private business to work together against foreign Internet threats.
I mean, we can't rely solely on NSA doing its best to do the right thing on its own.
Continue reading »