Please read: A personal appeal to Wikipedia founder Jimmy Wales.
You mad, bro?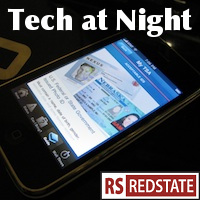 With that business out of the way, back to Tech at Night. I for one am glad that Jon Kyl and Sheldon Whitehouse are having trouble coming up with a compromise. The Lieberman-Collins bill favored by Harry Reid and Barack Obama is terrible and just an awful, huge power grab. We're better off waiting to see if we get a Republican Senate next time to pass something along the lines of CISPA or SECURE IT, than passing bad bill in compromise.
Continue reading »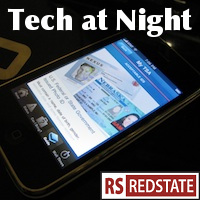 Gotta love it when Tech at Night is declared because Comcast, despite telling me they'd auto-bill my card, choose not to do the auto-bill and instead just shuts off my Internet out of the blue. Lovely. So anyway, I'm unfortunately now low on time to create lengthy narratives, so we'll do what we can.
So, Steve Scalise, a rising tech star in the House, is at it again. HR 3310 passed I believe through suspension, and now it's up to the Senate to move on the bill. It's a simple, but effective concept: Take 8 separate reports the FCC is currently making, and turn it into one report. Efficiency and transparency rolled into one.
Continue reading »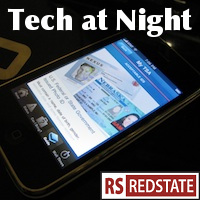 Imagine if we'd banned automobiles because all the old business models that were destroyed by them got government protection. Imagine a government that unfairly killed innovation in order to give well-connected businessmen a leg up on upstart competition. That's what big media outlets are asking for when they come after Dish Network's innovative DVR service. And of course, given the Obama administration's track record of unfairly picking winners and losers, they might get what they want.
Continue reading »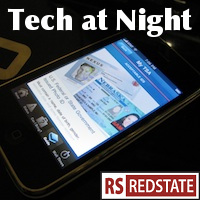 Up late tonight. Spent the better part of the last 8 hours setting up my new computer*. Lots of data to transfer around and all that. But fortunately there aren't many new developments lately to talk about, so let's go.
I'm going to start with LightSquared. Out of the blue, it's been repeatedly claimed that LightSquared is "the next Solyndra," and that some nebulous form of corruption is somehow benefiting the company. Is it possible? Certainly. But I'd like to see some proof that LightSquared received actual benefits from the Obama administration, as Solyndra got free money from the government in the form of loan guarantees.
No, I won't accept proof that Barack Obama is a bad guy as proof that LightSquared had something going on. I'm playing the role of skeptic on this particular issue, because I don't want it to be true. I want America to get more spectrum used for 4G wireless Internet, and I want us to have more national networks supplying 4G wireless Interent. LightSquared coming online would give us both, as LightSquared CEO Sanjiv Ahuja has said.
Continue reading »