On December 22, 2013, in General, by Neil Stevens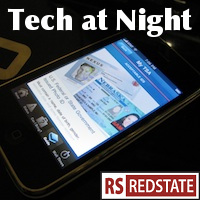 As I mentioned Friday night, I had so much to cover I was breaking up Tech at Night into two parts. This is part two.
Remember when I called out Wikileaks for abandoning their ally Edward Snowden in Russia? They claimed he had settled there and their job was done, but I knew better. Well, here's the proof that they've used him up and thrown him away: he's still trying to get out of Russia, this time to Brazil. Spying for Wikileaks doesn't even pay.
Remember when Snowden was supposed to be all about defending American civil liberties? Now he's sticking up for Russia against Norway. Huh. Almost like we'd expect a traitor that fled ultimately to Russia to do, eh?
Continue reading »