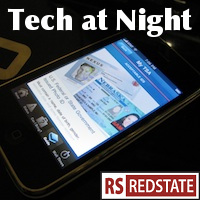 So the left is mad that the President's new pick for Commerce isn't totally in the pocket of the unions, and they're mad the new pick for FCC, Tom Wheeler, isn't a radical socialist like Bernie Sanders. I'm not all that optimistic about either pick though. The President is choosing bundlers for personal loyalty, which means radicalism on his terms, but still radicalism.
This is amazing though, and this is something the radicals will never tell you: more Americans lack access to public water than to broadband Internet. Twice as many, in fact. Government is a failure, compared with private competition.
Continue reading »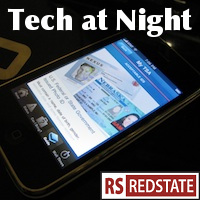 Some legislative action still ongoing: the Senate looking to fix the ECPA, an email search law that was written to the technology of the time, and now defies the expectations of its framers.
I was told Amazon and eBay would like the sales tax compact, but eBay is coming out against it, spamming its users. But the Senate continues to support it.
Continue reading »
In the big budget deal this year was a provision known as the Amazon Tax or the Internet Sales Tax. Officially it's an expansion of the Use Tax. Whatever you call it, it's an unconstitutional* cash grab, attempting to force out-of-state Amazon to pay California sales tax.
The tax has already killed businesses in California that depended on revenue from Amazon and other affiliate program hosts, who were forced to shut out California residents in response to the tax. Even though the tax itself is set to take effect January 1, out of state retailers needed to take action to protect themselves in advance. So as a result, state revenues have been reduced, not raised, by this bill. The already lagging state economy has been worsened.
So a referendum will be put on the ballot by the people, to be voted on by the people, to stop this harmful, illegal tax. It could pass, too. Early polling hasn't been bad. So the Democrats are going to try passing a new bill, starting in the Senate, to change the tax to make it take effect immediately.
The trick is that by passing the tax as urgent, it will nullify the referendum under the state Constitution. And worse, to get support for this, Democrats have effectively bought off eBay to turn on Amazon, by making tweak to the bill to exempt eBay from having to collect tax. Convenient, huh?
So, California, it's time to take action and defeat this attempt to nullify the referendum.
Continue reading »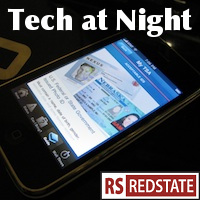 Hey look, it's Tech at Night before midnight Pacific time. Guess who's got two thumbs and is finishing the week early? This guy.
The FCC is creating yet more new regulations. The Obama Administration just can't get enough of these things. I didn't know if anyone would have noticed it happen, but The Hill caught it as well.
Meanwhile the FCC slowly moves to increase national 4G competition in America by moving inch by inch toward approving the AT&T/T-Mobile deal, over the continued whining of Al Franken. Franken says he is "very suspicious of consolidation of power." Yet, he won't lift a finger against large unions, and he voted for Obamacare. Hmm.
Continue reading »
It came.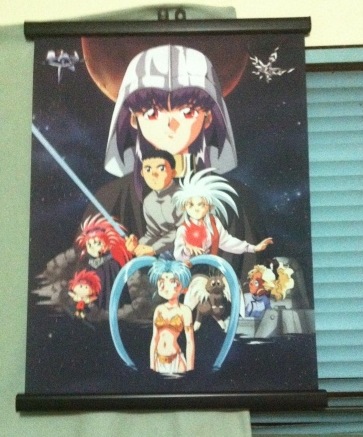 Back 10 years ago, I wanted this poster but couldn't really spend the money on it. Then when I had the money, it was out of print. But now somebody found it for me on eBay, and it's mine. All mine.
Continue reading »