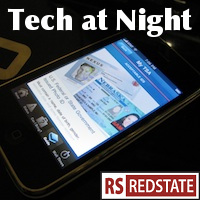 Good news, everyone! Kay Bailey Hutchison and Senate Republicans were able to help defeat the Lieberman-Collins Cybersecurity Act once again.
Bad news, everyone! We lost the Presidential election, so President Obama is almost sure to try to defy the Congress, which won't even pass the idea through one house, let alone both to make it a law. He's going to try to implement this through executive order!
Meanwhile it falls to the Congress to investigate actual foreign threats in the digital theater.
Continue reading »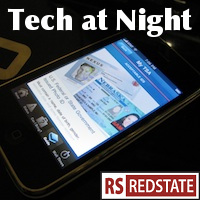 Two points on cybersecurity tonight. The first is that Harry Reid and Barack Obama aren't on the same page. The latter is still working toward a (probably illegal) executive order, while the former is talking about trying again to pass the rejected Lieberman-Collins Cybersecurity Act. Meanwhile we backers of the Marlin Stutzman campaign have been vindicated, as Dan Coats is siding with Harry Reid on this, the Internet Kill Switch bill, with the IKS removed but everything else left intact.
With Republicans like that, who needs Democrats?
Continue reading »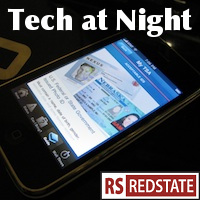 It is done! Privacy is saved in America? The huge looming threat of Myspace has been defeated by FTC! Don't you feel so much safer now that the dynamic, active regulators of the Obama administration have clamped down on a competitor of Facebook?
Shame on me. Remember when I went with the claim that Anonymous took down GoDaddy? Well, It may have been an opportunistic claim.
Continue reading »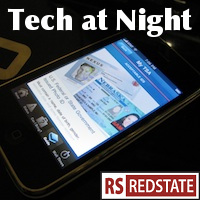 Why Mitt Romney must win the election: Dianne Feinstein is urging Barack Obama to defy the Congress, which refused to pass the Lieberman-Collins Cybersecurity Act, and rule by decree on the matter.
And I know it's a lot of inside baseball, some of the details of which I'm not entirely up on, but the FCC has been making hay before the election, and it's not even pretending to make sense. Much as I've previously noted the left-wing advocacy groups do, the FCC uses whatever argument it must for the immediate issue at hand. Consistency across issues is not required.
Continue reading »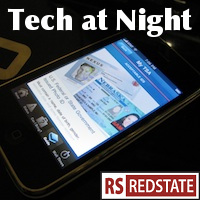 I guess legislatively it'll be slow going the rest of this year, thanks to the elections. So Tech at Night just may be shorter for a while to come. That's good for my sleep schedule, I believe.
Though the aftermath continues of Harry Reid's failure to ram through the Lieberman-Collins Cybersecurity Act, as John McCain, Kay Bailey Hutchison, and other Republicans criticized Harry Reid for poor process. It's a true and valid criticism.
Wow: After much stalling by the Obama administration, the Verizon/Comcast spectrum deal may go through the FCC

Continue reading »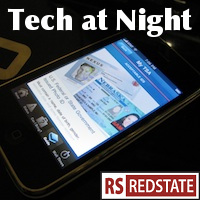 We had no Tech at Night on Friday becuase I was at the Gathering in Jacksonville. Hope those who went enjoyed it, and that those who weren't able to attend can make it next year!
So, Harry Reid offered to let Republicans fix Lieberman-Collins. Republicans took him up on that, and he was unhappy. So he tried to ram it through after all. Republicans objected, and the cloture vote failed. I'd say my support for this tactic by Republicans has been vindicated.
Harry Reid, the embattled Senate majority leader under a cloud of serious allegations about his behavior lately, has continued to try to politicize the Cybersecurity Act. Republicans tried to be good legislators. That was embarrassing to Reid, so he had to cut it off.
Proof Democrats have been bargaining in bad faith the whole time comes from Barack Obama's consideration of rule by decree on this. This of course is a bad idea.
Continue reading »
Lieberman-Collins is in trouble! There is apparently some misinformation going around. I've seen people claiming that gun control is in the bill, when it's just an amendment possibly to be added, along with an anti-Obamacare amendment going around. Further, The Hill posted and pulled a story saying Harry Reid postponed the Cybersecurity Act.
But it looks like I was right to respect Republican attempts to modify the bill, because it's going as it should, according to reports.
Continue reading »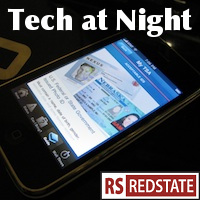 Having decided to give amending Lieberman-Collins Cybersecurity Act a go, Republicans now engage in that amendment process. Though, is it unfair of me to point out that it would be against Symantec's best interests for American Internet security to improve?
Why not to trust Senate Democrats on cybersecurity, in a nutshell: We're criminalizing victimhood with this new Patrick Leahy proposal. Insane.
Continue reading »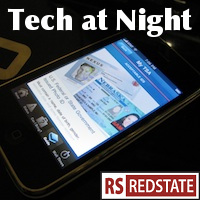 Senate Republicans have decided to take Harry Reid at his word that Republicans will have the opportunity to amend the Lieberman-Collins cybersecurity bill. So, many Republicans voted for advancing the bill, which passed 84-11.
And oh boy it needs amending. Who are you going to believe? For it is Barack Obama. Against have been Kay Bailey Hutchison, John McCain, Marco Rubio, Ron Johnson, Heritage, and IBM.
Privacy is a red herring. The problems are in the mandates and power grabs. So if this bill isn't effectively amended into SECURE IT, they must vote no on passage.
Continue reading »