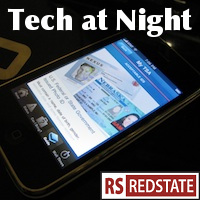 We had no Tech at Night on Friday becuase I was at the Gathering in Jacksonville. Hope those who went enjoyed it, and that those who weren't able to attend can make it next year!
So, Harry Reid offered to let Republicans fix Lieberman-Collins. Republicans took him up on that, and he was unhappy. So he tried to ram it through after all. Republicans objected, and the cloture vote failed. I'd say my support for this tactic by Republicans has been vindicated.
Harry Reid, the embattled Senate majority leader under a cloud of serious allegations about his behavior lately, has continued to try to politicize the Cybersecurity Act. Republicans tried to be good legislators. That was embarrassing to Reid, so he had to cut it off.
Proof Democrats have been bargaining in bad faith the whole time comes from Barack Obama's consideration of rule by decree on this. This of course is a bad idea.
Continue reading »