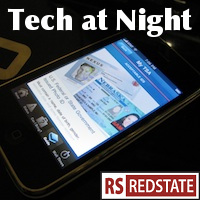 Good news, everyone! Kay Bailey Hutchison and Senate Republicans were able to help defeat the Lieberman-Collins Cybersecurity Act once again.
Bad news, everyone! We lost the Presidential election, so President Obama is almost sure to try to defy the Congress, which won't even pass the idea through one house, let alone both to make it a law. He's going to try to implement this through executive order!
Meanwhile it falls to the Congress to investigate actual foreign threats in the digital theater.
Continue reading »
Having abandoned the seemingly-endless series of patent lawsuits in the new America Invents Act era, Tech at Night will be quick tonight. Google allegedly knew about the Wi-Spy Street View snooping for two years before ending it. Oops. No wonder FCC claims Google obstructed government investigations into the program.
Gotta love the Media Marxists: FCC ventures into campaign finance chilling effects regulation, and they claim it doesn't go too far enough! Further, when Net Neutrality regulations force Hulu to adopt new business models, they also flip out. Never mind it's their fault Hulu can't simply make deals with firms like Comcast.
And finally, the Barack Obama/George Soros-led attempts to use CISPA as a distraction from Lieberman-Collins are not entirely successful, as some like Microsoft refuse to be bullied from their pro-CISPA positions.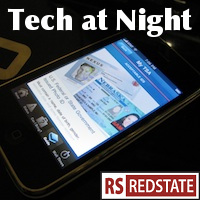 The Chris Bowers pagerank scam using a linking scheme driven by recruited websites is still in the works, but Google has not delisted Daily Kos. Interesting bit of bias there, huh?
And all I need say about Net Neutrality this week, and the urgent need for legislation to stop the runaway FCC, was said by Seton Motley at the Washington Examiner.
Continue reading »