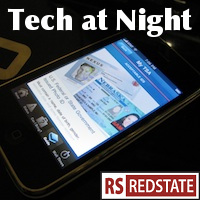 Some legislative action still ongoing: the Senate looking to fix the ECPA, an email search law that was written to the technology of the time, and now defies the expectations of its framers.
I was told Amazon and eBay would like the sales tax compact, but eBay is coming out against it, spamming its users. But the Senate continues to support it.
Quick hits:
Facebook takes a position on the Second Amendment. It turns out Facebook opposes our rights as enshrined in the Bill of Rights.
Help hackers, get fired. I like that rule. I hope his next prospective employer notices this and trusts him to the appropriate degree.
It's not often I see FCC criticized for not censoring enough.
Google continues to pay fines over the WiSpy Street View spying operation, that spied on people's home Internet connections worldwide.
Tweet