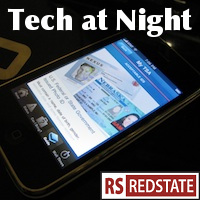 You want more proof that every single private industry privacy debate in DC is completely wrong headed? MSIE 10's do not track default is unpopular. People don't care. They value cheap/free stuff and convenience over privacy protection.
Other countries are looking to tax American businesses online. Does Barack Obama have the guts to fight for us? Or will he bow once again?
Continue reading »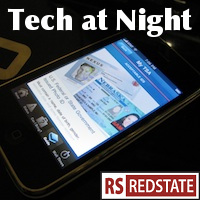 Why can't the news come in even intervals, instead of batching up all at once?
So yes, the Senate Net Neutrality vote is coming up. Credit where it's due: Kay Bailey Hutchison moved the ball forward on this, no doubt about it. Credit also to Marco Rubio making headlines with his strong support of the repeal.
And Rubio is right: the whole thing is ridiculous. This regulation closes; it does not open the Internet. Which is why Obama is threatening a veto: can't have the Congress undoing a regulatory power grab, can we? The representatives of the people, what do they know?
Don't forget to tell your Senators, especially if they're Democrats or Scott Brown, to vote for the repeal!
Continue reading »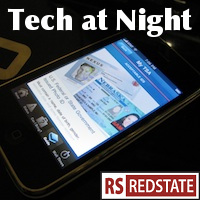 Friday has come and gone at last, and in fact we're well into Saturday now unfortunately, due to my needing to have covered so much this time.
Additionally, at long last it looks like the ongoing saga of California vs Amazon is coming to an end. Amazon had already floated the idea of compromise with the Democrats on their unconstitutional plan to try to bully Amazon with respect to California's high sales tax rates.
But now it looks like the firm got cold feet. Having already put itself on the line with a plan to lobby for a national law on the matter, with a promise to pay the tax if now law is passed in two years, they caved and cut the "safe harbor" down to one year. As you might guess from how I said that, I disagree that Amazon was wrong to play hardball. I think Amazon was wrong to give in after playing hardball, because if things go wrong they risk victor's justice.
Joe Mathews says Amazon has given an example of "how not to do business in California." At this point, I don't see why anyone should do business in California, with all the corruption and corporatist socialism going on in this one great state.
This matters if you don't live in California, by the way, because of the next steps.
Continue reading »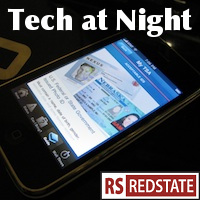 This is one of those weeks when all the important stuff happens at once, and there's much to cover. I'll start with the big national story. As I previously covered, The Eric Holder/Barack Obama Justice Department is coming after AT&T, using its own odd brand of economics to claim that the merger with T-Mobile would make the wireless market less competitive. When in fact, as history has shown with deals like Sprint/Nextel, prices are only going to come down as the market gets more competitive.
But, nonsensical as it is, the Obama administration is pressing on with the same tired thinking that gave us zero net job creation last month, and downward revisions in prior months. So let's sweep around and look at what's going on, what others are saying both about the news and about the prognosis, beyond the Culture of Corruption aspect I already covered.
Continue reading »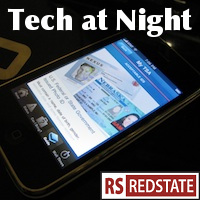 I've been warning for ages that Universal Service Fund reform was coming, and that it would end up as an Internet tax. Well here we go: Plans are afoot. Oddly enough though, people seem fine with the America's Broadband Connectivity Plan, which so far seems to be a plan to redirect funding toward greater Internet access. Free State Foundation is fine with the plans so far. IIA supports it. Greg Walden and Lee Terry are saying positive things.
I still worry that a new tax will spring up here somewhere, but if it doesn't, then maybe we'll dodge a bullet.
Speaking of bullets though, Dick Durbin's trying to fire another one at our already shaky economy. Amazon supports it, but only because they want the states off their back. I oppose it. No new taxes. And sorry Charlie (Dickie?), but sales taxes on interstate commerce are most definitely a new tax.
Continue reading »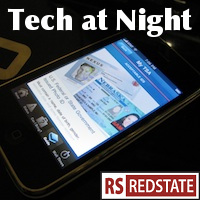 California's Democrats, having refused to get tough with the unions who coincidentally will fund their re-election campaigns, are still determined to raise taxes. So they continue to push for an unconstitutional Amazon Tax on the Internet that just might cost the state more than it brings in, in the long run. They're playing with "thresholds" to try to focus the bill on specific companies like Amazon, narrowing the tax base and making the idea even worse! So yes, as Calbuzz says, it's still a bad deal for California.
And just think, soon the rest of the country going to face the same problem as Dick Durbin's Internet Tax would target Amazon nationally.
Continue reading »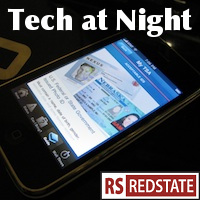 In a startling turn of events, I'm starting tonight's edition of Tech at Night at 6pm, roughly 8 hours earlier than I have been starting it lately. Imagine that.
Top story is a shocker. I mean, I had no idea the Democrats would get this far out there. Dick Durbin, Democrat of Illinois, wants to pass a national sales tax solely on Internet transactions. The sole purpose of this bill is to raise prices on all Americans who buy things online. This is basic stuff, folks. Every Republican needs to oppose this concept. Every single one. I will be taking names of the deadbeats who join with the Democrats on this, and I will be pushing for sanctions at the ballot box.
Meanwhile, The FCC is in need of major reform. Need to know why? Let's start with this Harvard Business review look at the FCC. It's not the most accessibly-written article, but it explains how the FCC is basically rigging its competition analyses to prevent itself from having to demonstrate that the wireless market is competitive. Direct evidence of competitive prices abounds, even in markets with less competition. I like this conclusion:
If regulators are opposed to consolidation as a means of addressing the spectrum crunch, the remedy is not to deny a licensee the right to sell or trade their spectrum as they see fit, but rather to get on the stick and get more spectrum out there faster. As in now.
House Republicans are on the case, too.
Continue reading »