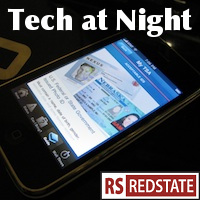 Why can't the news come in even intervals, instead of batching up all at once?
So yes, the Senate Net Neutrality vote is coming up. Credit where it's due: Kay Bailey Hutchison moved the ball forward on this, no doubt about it. Credit also to Marco Rubio making headlines with his strong support of the repeal.
And Rubio is right: the whole thing is ridiculous. This regulation closes; it does not open the Internet. Which is why Obama is threatening a veto: can't have the Congress undoing a regulatory power grab, can we? The representatives of the people, what do they know?
Don't forget to tell your Senators, especially if they're Democrats or Scott Brown, to vote for the repeal!
Continue reading »