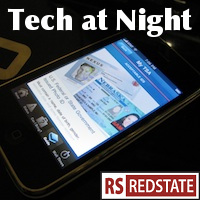 California's Democrats, having refused to get tough with the unions who coincidentally will fund their re-election campaigns, are still determined to raise taxes. So they continue to push for an unconstitutional Amazon Tax on the Internet that just might cost the state more than it brings in, in the long run. They're playing with "thresholds" to try to focus the bill on specific companies like Amazon, narrowing the tax base and making the idea even worse! So yes, as Calbuzz says, it's still a bad deal for California.
And just think, soon the rest of the country going to face the same problem as Dick Durbin's Internet Tax would target Amazon nationally.
Continue reading »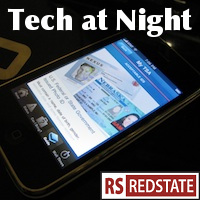 That's one of the most boring and least unique Tech at Night titles ever, but I'm going to war with the links I have.
Slade Gorton's priorities are horribly wrong. I'm sorry, but that's the way it is. On Tuesday the Greg Walden subcommittee held hearings on "Use of Spectrum with Public Safety." I've already explained why I think the D Block of wireless spectrum needs to be allocated directly to public safety, but Gorton's argument for putting the D block up to auction is ridiculous. So says Energy and Commerce's press release:
Gorton testified that auctioning "the D Block to the private sector will reduce the deficit, empower huge investments in new technology and job creation, and will meet the very real needs of our vital public safety sector."
We already tried auctioning the D block. It did none of the above. And why should we try to reduce the deficit with a one-time payment from the pockets of first responders? That seems all wrong to me.
I know civil defense has a mixed record historically, when it was promoted by some as an alternative to tough-minded deterrence of nuclear war. But the threat of retaliation doesn't work against jihadis. We need to be prepared to react to attacks better than we did on 9/11.
Continue reading »