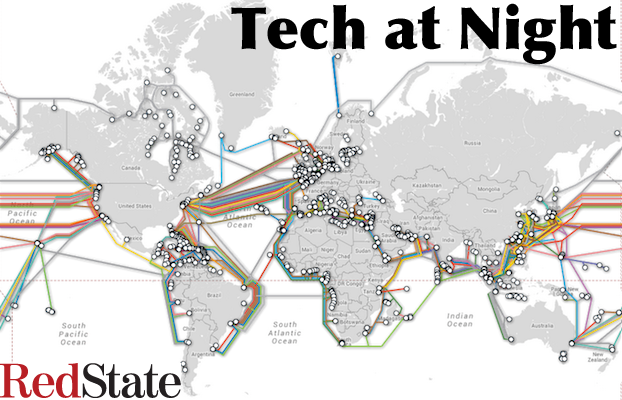 I've been grinding out Tech at Night here at RedState for four years as of this week. But I think it may be time for a change of format. It's always been a link-centered post, where I accumulate links to interesting news and commentary, and then try to string it together with a narrative. It turns out that's a lot of work for the amount of traffic I get.
So we're going to try a new format. Instead of covering all the links equally, I'm going to pick one topic to write about more in depth, just trying to cover what the issue is, why it matters, and what I think is the right position. Then I'll just throw in a bunch of interesting links at the end with little to no commentary at all.
Please, submit in the comments ideas for future topics. Doesn't even have to be tech policy, it can be electronics news, video games, whatever you want. Please, ask me about Zelda 2 speedrunning if you like.
Continue reading »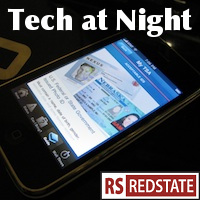 I've been talking about FCC overreach in this space for a long time, but now the Obama FCC is trying so hard to go so far, everyone's noticing now. Yes, the FCC's plan to attack free speech got so much unkind attention that it's been pulled, for now. Don't count on it being gone forever, though.
Because they still haven't given up on Net Neutrality. Commissioner Michael O'Rielly points out that Chairman Tom Wheeler's plans are wrong and an overreach, however just as importantly, Commissioner Ajit Pai calls it "Groundhog Day" because this will make at least the third attempt to grab this power.
Continue reading »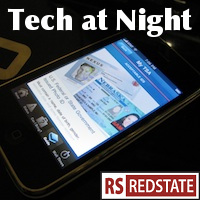 That's one of the most boring and least unique Tech at Night titles ever, but I'm going to war with the links I have.
Slade Gorton's priorities are horribly wrong. I'm sorry, but that's the way it is. On Tuesday the Greg Walden subcommittee held hearings on "Use of Spectrum with Public Safety." I've already explained why I think the D Block of wireless spectrum needs to be allocated directly to public safety, but Gorton's argument for putting the D block up to auction is ridiculous. So says Energy and Commerce's press release:
Gorton testified that auctioning "the D Block to the private sector will reduce the deficit, empower huge investments in new technology and job creation, and will meet the very real needs of our vital public safety sector."
We already tried auctioning the D block. It did none of the above. And why should we try to reduce the deficit with a one-time payment from the pockets of first responders? That seems all wrong to me.
I know civil defense has a mixed record historically, when it was promoted by some as an alternative to tough-minded deterrence of nuclear war. But the threat of retaliation doesn't work against jihadis. We need to be prepared to react to attacks better than we did on 9/11.
Continue reading »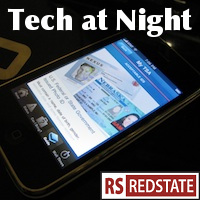 Remember when the Communication Workers of America backed Net Neutrality in the mildest way possible, despite the fact that it risked killing CWA jobs? Well here's their payoff: CWA is all-in for the Internet Tax.
Of course, the left isn't calling it the Internet Tax. Instead it's "Universal Service Fund reform," by which they mean finding a way to get more money into the so-called Universal Service Fund for rural phone access, then spend that money on state-run Internet access. How will they get that money? With "contributions" of course, by which FCC Chairman Julius Genachowski actually means USF taxes.
Continue reading »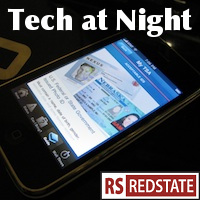 Tech at night will be brief tonight. It was my mother's birthday last month, but I couldn't buy her what I intended because I had several bills coming due at once. So, she got her iPad tonight. I'm taking suggestions for an iPad Sudoku game that's as good as working on paper with a pencil. She's adamant that nothing on the iPad will beat that, but if something's good out there I want to show her.
But moving on to issues of national instead of familial importance, Seton Motley (yes, that's two in a row I'm linking to him) has a story at Big Government that is headlined November 30th could be the day the government seizes control of the internet. Hyperbolic? Maybe a little, but make sure you read his piece to understand just how strong a power grab Title II Reclassification of the Internet would be, if the FCC were to try it.
Continue reading »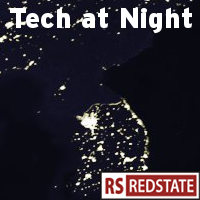 Good evening. Yes, indeed, the right is waking up to the dangers of over-regulation of the Internet. Right here at RedState the pressure is on the Gun Owners of America as diarist ladyimpactohio is asking them about their endorsement of the neo-Marxist front group Save the Internet, an endorsement of the radical group Free Press and its extremist co-founder Robert McChesney.
With activists like this, and sites like MediaFreedom.org, keeping watch online, we can only make more progress against the radicals.
Continue reading »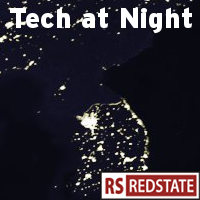 It's Friday evening, and mentally I've almost checked out for the weekend, but I still have a lot to get through here, so let's get going before I zone out with some Horatio Hornblower (a series I'll start on this weekend thanks to a neat site called Age of Sail).
One big story is that Amazon may be trying to broker a Net Neutrality compromise. Amazon is, like Google, an Internet firm that stands to benefit greatly if ISPs are pounded into the ground by the FCC. But, as Amazon's Paul Misener points out, "there have been almost no Net neutrality violations." So Misener suggests, to cram his full piece into a few words as best as I can, that Internet routing be allowed to be more flexible and yes, payment enhanced, as long as everyone gets a shot at it. Fairness does not demand a socialist leveling of everyone onto the lowest common denominator of service.
It's good to see at least some Net Neutrality proponents understand the way the Internet works both as a business as well as a technology, and can cut through the socialist ideology to start proposing reasonable compromise. I hope to see more talk of this nature.
Continue reading »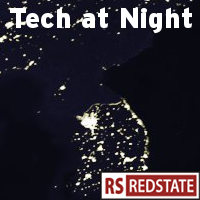 Good evening. I'll get started on tonight's overview right away by taking a look at Free Press, and some new information pertaining to that neo-Marxist organization dug up by Big Government. Specifically, when co-founder Robert McChesney isn't dreaming of a total government takeover of all the media in America, creating a "media reform" of single-payer, state-controlled news nationwide, he's defending Venezuelan dictator Hugo Chavez. Why? Because Chavez has implemented "media reform," of course.
That's right, what Free Press wants for America is what Hugo Chavez has done in Venezuela. Ponder that the next time they tell you Net Neutrality is a harmless technical matter. And make sure to read the whole thing over there. Big Government really does do good work.
Continue reading »