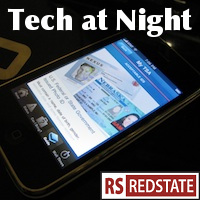 I do apologize if I don't go as in-depth tonight as I should. I think I'm coming down with something.
There goes Pandora. They appear to be giving up on getting their law passed that would give them a sweetheart regulatory deal, stomping on any need they'd have to negotiate in the marketplace. They don't want competition or a marketplace. They want a command economy for music expanded beyond the insane system we already have in place for terrestrial radio. It's good we've defeated their legal aims.
Speaking of picking winners and losers in regulation, here's why they're trying to kill Aereo. Broadcasters and cable companies are feeling threatened by the loss of revenues that are threatened by the push to go back to free terrestrial broadcasts, and we can't let them get away with using government to prop themselves up.
MSNBC commentators don't understand the law, surprise surprise.
Continue reading »
It's too bad. We've had all the hype, all the build up, and all the promise shown in the FCC's incentive auction program, allowing underperforming legacy spectrum to be transferred to where it can be of most use. And yet, FCC might still mess up the program.
Of course, it's unfortunately true that Obama's FCC has done a poor job all around on spectrum, to the point that it's changing numbers around to cover up the facts. Caught red-handed?
Continue reading »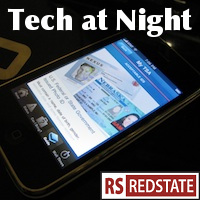 Amazon's not kidding one bit about punishing states that attempt to punish it. After Amazon sent a last ditch warning to Associates that all California Associates would be terminated in the event Governor Brown signed the budget with the Amazon Tax in it, the Governor went ahead and did it.
So, every Amazon Associate in California just got terminated, including countless small businesses scraping by in a lousy economy (11% unemployment in CA, thanks to Brown, Obama, and the ARRA). I was one of them. I got the notice at 9:45pm. For the email's contents, see below the fold.
Democrats: Killing jobs since 1861.
Contrast with Republicans who are embracing new technologies like Skype, shunned by the Nancy Pelosi era House.
Continue reading »