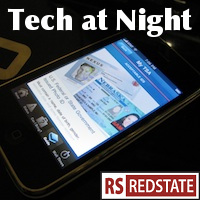 Amazon's not kidding one bit about punishing states that attempt to punish it. After Amazon sent a last ditch warning to Associates that all California Associates would be terminated in the event Governor Brown signed the budget with the Amazon Tax in it, the Governor went ahead and did it.
So, every Amazon Associate in California just got terminated, including countless small businesses scraping by in a lousy economy (11% unemployment in CA, thanks to Brown, Obama, and the ARRA). I was one of them. I got the notice at 9:45pm. For the email's contents, see below the fold.
Democrats: Killing jobs since 1861.
Contrast with Republicans who are embracing new technologies like Skype, shunned by the Nancy Pelosi era House.
Continue reading »