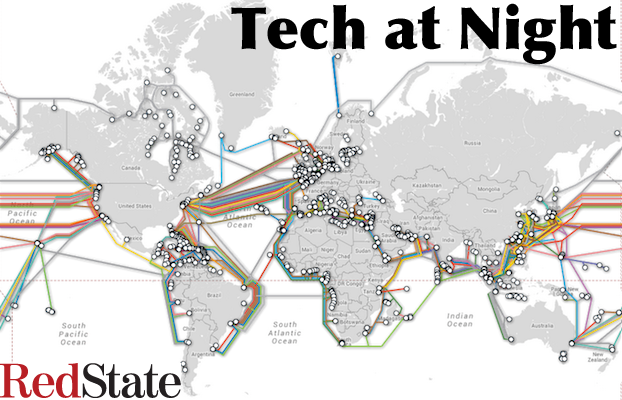 Net Neutrality has failed in the courts over and over again. Some on the far left are talking about renaming the movement, others continue to hammer away at it as-is. Still more have given on on Net Neutrality as the means to get a government power grab on the Internet.
Title II Reclassification is the new gimmick. They're willing to lie to get it and the power grab would disrupt the economy.
Continue reading »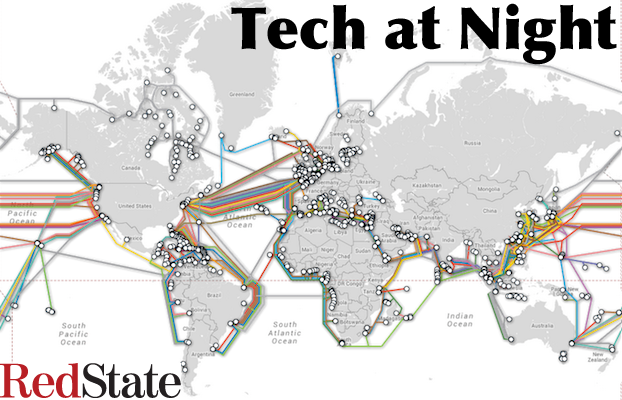 I've been grinding out Tech at Night here at RedState for four years as of this week. But I think it may be time for a change of format. It's always been a link-centered post, where I accumulate links to interesting news and commentary, and then try to string it together with a narrative. It turns out that's a lot of work for the amount of traffic I get.
So we're going to try a new format. Instead of covering all the links equally, I'm going to pick one topic to write about more in depth, just trying to cover what the issue is, why it matters, and what I think is the right position. Then I'll just throw in a bunch of interesting links at the end with little to no commentary at all.
Please, submit in the comments ideas for future topics. Doesn't even have to be tech policy, it can be electronics news, video games, whatever you want. Please, ask me about Zelda 2 speedrunning if you like.
Continue reading »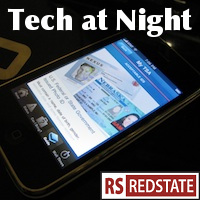 The UN's WIPO is an established, but controversial, arbiter of Internet domain name/trademark disputes. So I find it absolutely hilarious that Ron Paul is using it to go after his own supporters. This is even sillier than Hasbro shutting down My Little Pony: Fighting is Magic, the game that raised thousands of dollars for cancer research.
Just because we have the right to do something, it doesn't mean that it is right to do that thing. Sometimes exerting your rights to their fullest extent just isn't the right thing to do, and some sort of solution should be found that's win-win. Especially when we're raising money for cancer, as in the case of MLP: Fighting is Magic in the Evo contest.
Continue reading »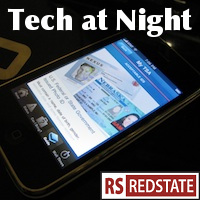 Been a while since we started with some Google. Taking fire from two directions right now: I've pointed out that we need to watch them to see if they end up as politically even handed as they now claim to be. Microsoft is also after them by attempting to discredit their privacy policies.
Here's the problem though. Microsoft's ad campaign assumes people actually care about privacy. They don't. Their actions in the marketplace indicate otherwise. That's the real reason people don't care about long privacy policies. Which is also why the only net effect of a California simplified privacy policy rule, would be to drive job creators out of the state.
Continue reading »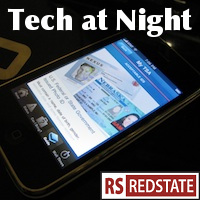 Privacy? You want privacy in the digital age? Start by repealing campaign finance laws before you wag your socialist finger at the private sector.
Al Qaeda also denied 9/11 involvement at first, but we knew the truth. Also, how can Anonymous deny involvement in an attack when they claim to be unorganized? It's these slipups that let us know the truth about them: they're an organized online terror and crime group.
To paraphraze the fictionalized Wyatt Earp: "I see a Guy Fawkes mask, I kill the man wearing it."
Continue reading »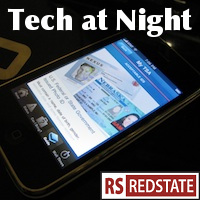 Yup, I'm back. And I have roughly a week's worth of stuff to cover, so let's go.
Top story seems to be that The Obama/Holder Justice Department has no problem with Google's vertical integration takeover of Motorola Mobility. Interesting. I also await word on whether Google will drop all aggressive patent lawsuits, as they claim to use patents only defensively.
Some people never learn. Google and Microsoft support the runaway FCC against Republican attempts to constrain the regulators to using clear, consistent, fair rules for spectrum policy. Sure, I understand that some such as Darrell Issa are unhappy about the unlicensed spectrum restrictions, but my view on this bill is mend it, don't end it. What we do need to end is the ability of the FCC to micromanage industry by managing the FCC in a reasonable and responsible way. Greg Walden's bill should pass in some form.
Continue reading »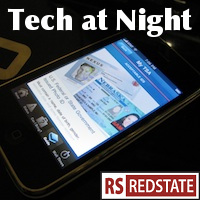 And we truly are back. Friday night was a night off thanks to some maintenance at RedState. It was nice because I could rest on a Friday night… but it's not so nice now when I have a whopping 20 Firefox windows to sort through tonight. So here we go.
With so many big stories going on, it's hard to pick which one to start with. So I'll start with the one that may be under the radar more than the others. The FCC refused to declare the wireless market competitive in its annual report required by the [Correction: OMNIBUS BUDGET RECONCILIATION ACT OF 1993]. This is a ridiculous position to take. Despite obvious, quantifiable proof that prices are lower, service is better, and choices abound, the FCC has refused to admit the market is competitive for ideological reasons. After all, if the FCC finds the market competitive, it can't give itself permission to regulate further. Just more proof we need FCC reform, joining the long list of existing reasons.
Continue reading »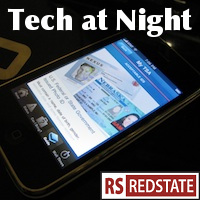 In a startling turn of events, I'm starting tonight's edition of Tech at Night at 6pm, roughly 8 hours earlier than I have been starting it lately. Imagine that.
Top story is a shocker. I mean, I had no idea the Democrats would get this far out there. Dick Durbin, Democrat of Illinois, wants to pass a national sales tax solely on Internet transactions. The sole purpose of this bill is to raise prices on all Americans who buy things online. This is basic stuff, folks. Every Republican needs to oppose this concept. Every single one. I will be taking names of the deadbeats who join with the Democrats on this, and I will be pushing for sanctions at the ballot box.
Meanwhile, The FCC is in need of major reform. Need to know why? Let's start with this Harvard Business review look at the FCC. It's not the most accessibly-written article, but it explains how the FCC is basically rigging its competition analyses to prevent itself from having to demonstrate that the wireless market is competitive. Direct evidence of competitive prices abounds, even in markets with less competition. I like this conclusion:
If regulators are opposed to consolidation as a means of addressing the spectrum crunch, the remedy is not to deny a licensee the right to sell or trade their spectrum as they see fit, but rather to get on the stick and get more spectrum out there faster. As in now.
House Republicans are on the case, too.
Continue reading »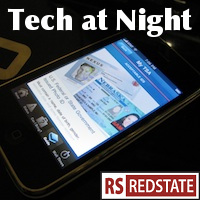 Today, the House of Representatives voted to repeal Net Neutrality. H.J. Res 37, a resolution invoking the Congressional Review Act to reverse the FCC's Net Neutrality order, passed the House under H.Res 200 by a 241-178 vote. Republicans voted 236-0 for repeal, while Democrats voted 178-5 against repeal. The five Democrats? Boren of OK, Conyers of MI, Costa of CA, Peterson of MN, and Shuler of NC. So of the Democrats you called, two went our way. We'll have to remember the ones who chose to side with the San Francisco Democrat agenda instead of the (slightly) bipartisan position.
I feel good about this big win in the House today. I'll let Fred Upton tell you why this vote was important:
Continue reading »