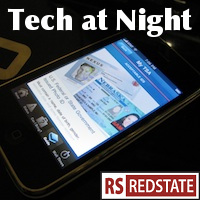 The UN's WIPO is an established, but controversial, arbiter of Internet domain name/trademark disputes. So I find it absolutely hilarious that Ron Paul is using it to go after his own supporters. This is even sillier than Hasbro shutting down My Little Pony: Fighting is Magic, the game that raised thousands of dollars for cancer research.
Just because we have the right to do something, it doesn't mean that it is right to do that thing. Sometimes exerting your rights to their fullest extent just isn't the right thing to do, and some sort of solution should be found that's win-win. Especially when we're raising money for cancer, as in the case of MLP: Fighting is Magic in the Evo contest.
Quick: don't pass cybersecurity legislation, because we'll just defy the Constitution and do an executive order!. The Democrats just make no sense on cybersecurity, especially when you factor in their position on Aaron Swartz.
And finally, let's avoid re-opening the Telecommunications Act needlessly for privacy or anything else. Because, to echo Apple, we don't want 2014 to look like 1934.
Tweet