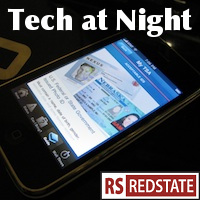 Yup, I'm back. And I have roughly a week's worth of stuff to cover, so let's go.
Top story seems to be that The Obama/Holder Justice Department has no problem with Google's vertical integration takeover of Motorola Mobility. Interesting. I also await word on whether Google will drop all aggressive patent lawsuits, as they claim to use patents only defensively.
Some people never learn. Google and Microsoft support the runaway FCC against Republican attempts to constrain the regulators to using clear, consistent, fair rules for spectrum policy. Sure, I understand that some such as Darrell Issa are unhappy about the unlicensed spectrum restrictions, but my view on this bill is mend it, don't end it. What we do need to end is the ability of the FCC to micromanage industry by managing the FCC in a reasonable and responsible way. Greg Walden's bill should pass in some form.
Continue reading »
The United States of America keeps the United Nations afloat. In 2009 we were assessed 22% of the budget of the UN, and paid out slightly under 24% of what was collected, thanks to the Tax Equalization Fund system*. So in practice we paid about a quarter of the UN budget. Without us, the UN has to do some serious belt tightening.
So if we're going to keep alive the UN as we know it, spending $598,292,101 in a direct assessment and surely more in other expenses, we'd best make sure we're getting our money's worth. The Obama deficit has gone through the roof and we simply cannot afford frivolous luxuries anymore. If the UN is not achieving its mission, it's time we stopped paying for it.
This month I believe the UN has finally crossed the threshold of uselessness, and it's time we defund it.
Continue reading »