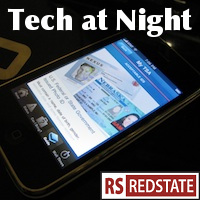 Hello everyone! I hope people have plants to get out to Charleston this weekend for the third annual Gathering. I will be there, which is why there will be no Tech at Night on Friday.
Having also missed Monday due to Gathering preparations, I have much to cover tonight. I'll start with a wrap up of everyone's favorite online terrorist group, Anonymous. I don't use that term lightly, terrorist. But any group that conspires to put law enforcement lives on the line to push an "activist" agenda is a terrorist group.
Again we find Anonymous's own insecurity as Syria slammed AnonPlus. That of course does not bode well for Anonymous's protecting itself from further legal action. Which is not good for when they announce plans to hit Facebook. FrogMarch!
Continue reading »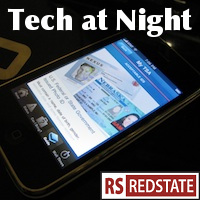 And we truly are back. Friday night was a night off thanks to some maintenance at RedState. It was nice because I could rest on a Friday night… but it's not so nice now when I have a whopping 20 Firefox windows to sort through tonight. So here we go.
With so many big stories going on, it's hard to pick which one to start with. So I'll start with the one that may be under the radar more than the others. The FCC refused to declare the wireless market competitive in its annual report required by the [Correction: OMNIBUS BUDGET RECONCILIATION ACT OF 1993]. This is a ridiculous position to take. Despite obvious, quantifiable proof that prices are lower, service is better, and choices abound, the FCC has refused to admit the market is competitive for ideological reasons. After all, if the FCC finds the market competitive, it can't give itself permission to regulate further. Just more proof we need FCC reform, joining the long list of existing reasons.
Continue reading »