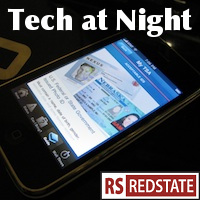 Message to The New Republic: The left-right antiSOPA coalition isn't getting back together because the right half still opposes Internet regulation, while y'all keep pushing stuff like privacy regulation and Net Neutrality.
Also, in case you missed it, FCC Commissioner Ajit Pai returned to RedState, this time to talk about government's oversized spectrum holdings.
Here's a brief conversation with Marsha Blackburn about tech policy.
Continue reading »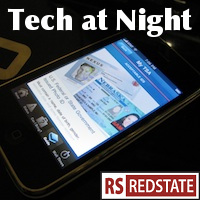 Who's anti-science? We set up a bill to bring in more foreign scientist and engineers through the STEM Act, then pass the bill with virtually no Democrat support, and then get called 'racist.' Apparently science degrees are racist now, according to (frankly delusional) Democrats.
And more by the ever-busy Darrell Issa: his Reddit outreach continues as he promotes his two-year legislative and regulatory moratorium in the IAMA act (even the name is a nod to that community). But, based on the linked article, they're looking for reasons to oppose. Left-'libertarians' are too much reflexive fanbois of unchecked state power, when Democrats get to have that power. But, we'll see.
Continue reading »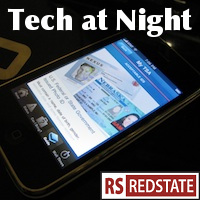 Privacy? You want privacy in the digital age? Start by repealing campaign finance laws before you wag your socialist finger at the private sector.
Al Qaeda also denied 9/11 involvement at first, but we knew the truth. Also, how can Anonymous deny involvement in an attack when they claim to be unorganized? It's these slipups that let us know the truth about them: they're an organized online terror and crime group.
To paraphraze the fictionalized Wyatt Earp: "I see a Guy Fawkes mask, I kill the man wearing it."
Continue reading »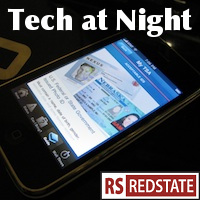 Imagine if we'd banned automobiles because all the old business models that were destroyed by them got government protection. Imagine a government that unfairly killed innovation in order to give well-connected businessmen a leg up on upstart competition. That's what big media outlets are asking for when they come after Dish Network's innovative DVR service. And of course, given the Obama administration's track record of unfairly picking winners and losers, they might get what they want.
Continue reading »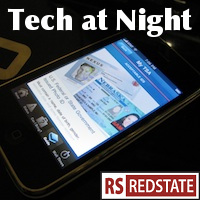 Top story tonight is of course the major win by the triple alliance of George Soros and his front groups like Public Knowledge, Sprint Nextel, and the Obama administration's dual agency of the FCC and the DoJ. Yes, AT&T has given up on acquiring T-Mobile. I believe they will now have to pay a sizable fee to T-Mobile as compensation.
This is bad news for those who respect property rights and for those who favor competition in the market, as Mike Wendy notes at Media Freedom. AT&T will be short of spectrum, as TechFreedom notes, a key reason competition will be reduced. It's not just AT&T users hurt; anyone who now would not be interested in switching to AT&T due to inferior 4G LTE rollout now suffers from less leverage in the marketplace. That can only result in sustained high prices for 4G Internet service.
When this news broke I was so mad I could burst. But hours have passed and now I'm just disappointed.
Continue reading »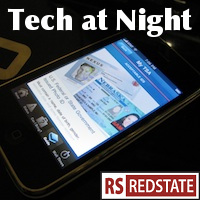 The free market of Internet access, driven by constantly improving technology and heightening competition, is a driver of job creation and economic growth. Even Julius Genachowski, Obama's FCC Chairman, has to admit that. This is just one reason we fight FCC power grabs.
So when the government starts talking about new regulations in emerging fields such as "cloud computing", just say no.
And when Steve Chabot makes silly comments about wireless competition without daring to take an actual stand on the issue of the day, just sigh and ignore him. It's a simple question, Steve. Government action, or free market. Pick a side or hush.
Continue reading »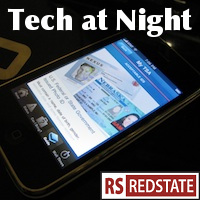 And we truly are back. Friday night was a night off thanks to some maintenance at RedState. It was nice because I could rest on a Friday night… but it's not so nice now when I have a whopping 20 Firefox windows to sort through tonight. So here we go.
With so many big stories going on, it's hard to pick which one to start with. So I'll start with the one that may be under the radar more than the others. The FCC refused to declare the wireless market competitive in its annual report required by the [Correction: OMNIBUS BUDGET RECONCILIATION ACT OF 1993]. This is a ridiculous position to take. Despite obvious, quantifiable proof that prices are lower, service is better, and choices abound, the FCC has refused to admit the market is competitive for ideological reasons. After all, if the FCC finds the market competitive, it can't give itself permission to regulate further. Just more proof we need FCC reform, joining the long list of existing reasons.
Continue reading »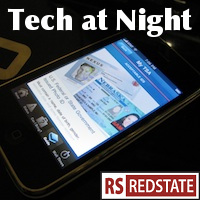 As I began work on tonight's late Tech at Night, reports came out of an explosion at a nuclear power plant in Fukushima prefecture, Japan. As Japan continues to deal with an unimaginably strong earthquake and then a devastating tsunami caused by that quake, I hope nobody takes those special circumstances and tries to argue against clean, effective power generation technology in the general case. Let them bury the dead first, clean up, and examine the causes of the problems before we then pause and make intelligent decisions.
Though as much as the earthquake causes me to woolgather about my own earthquake history, life does continue to go on here in America. And in fact, Republicans are getting so aggressive on tech policy issues. Mike Lee in particular has gotten much attention for calling for antitrust hearings against Google in the course of greater Senate committee efforts toward possible Search Neutrality laws. In fact I suspect he'd get even more if not for the Sendai earthquake.
I'm sure it's infuriating the daylights out of the radicals that one of America's most prominent TEA Party Senators is in favor of strong government action here, and I don't know if I agree with it myself, but if Microsoft was vulnerable to years of government harassment despite the fact that anyone, at any time, could easily acquire high-quality competing products, so will Google be despite the existence of major search competitors.
Though if Senator Lee is making this move because of the juicy political effects, more than an actual desire to be a trustbuster, then his move gets two thumbs up from this observer. Ditto Joe Barton's rumblings of going after Google for the children and their privacy.
Continue reading »