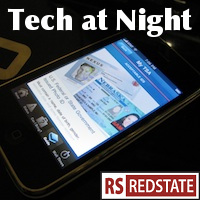 Top story tonight is of course the major win by the triple alliance of George Soros and his front groups like Public Knowledge, Sprint Nextel, and the Obama administration's dual agency of the FCC and the DoJ. Yes, AT&T has given up on acquiring T-Mobile. I believe they will now have to pay a sizable fee to T-Mobile as compensation.
This is bad news for those who respect property rights and for those who favor competition in the market, as Mike Wendy notes at Media Freedom. AT&T will be short of spectrum, as TechFreedom notes, a key reason competition will be reduced. It's not just AT&T users hurt; anyone who now would not be interested in switching to AT&T due to inferior 4G LTE rollout now suffers from less leverage in the marketplace. That can only result in sustained high prices for 4G Internet service.
When this news broke I was so mad I could burst. But hours have passed and now I'm just disappointed.
Continue reading »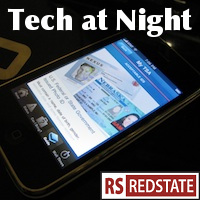 Ordinarily I use Tech at Night to cover a variety of topics that come my way, and I have them in my queue for tonight. But with over 30 items to consider and integrate, most of them on SOPA, I'm shelving the rest for Friday, and discussing just one topic tonight: We must defeat SOPA in the House. It is entirely unacceptable, and I believe worthy of primary challenges, for any Republican to back this bill. I'm going to make a list, and I'm going to make noise about this. I hope you do, too.
SOPA is the Stopping Online Piracy Act, the House's counterpart to the Senate PROTECT IP act. SOPA contains a grab bag of provisions intended to stop copyright, trademark, and patent infringements abroad, but Title I of the bill is intolerable, fails to achieve its goals, and creates a massive power grab online for this man by applying unaccountable censorship and regulation to Americans on the Internet.
That's right. Eric Holder has been dreaming of censoring the Internet since 1999, and House Republicans are thinking of giving him that power. At the time, the crisis that was the excuse for this censorship attempt was the murder plot at Columbine High School in Colorado. Now the excuse is that kiddies online are downloading Scary Movie 3, and buying fake hand bags. Give me a break.
Copyrights, trademarks, and patents matter. If we have a way to protect them from foreign attacks without overstepping our bounds, we should consider doing it. SOPA is not that way to do it. Watch any Republican who dares vote for this garbage, voting to put Hollywood over us, to give Eric Holder the power to bend over backward for Barack Obama's Hollywood donors over the interests of everyone with a job created thanks to the Internet.
Continue reading »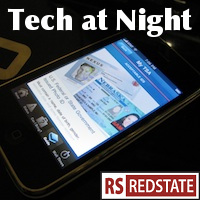 The FCC's excuse for delaying the AT&T/Qualcomm spectrum deal was to work on the AT&T/T-Mobile deal. The latter has been withdrawn, so what's the excuse now?
AT&T and Sprint both get bad reviews. Sprint's Nextel deal went through. AT&T's T-Mobile deal is getting blocked. Hmm. Looks shady, which is why I support Chuck Grassley's push for FCC transparency involving LightSquared, even though so far their claims on spectrum make sense to me and John Deere and the GPS industry are getting rural pushback against their LightSquared opposition.
Yeah, I never thought I'd mention John Deere in Tech at Night, either.
Continue reading »