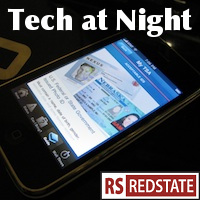 The FCC's excuse for delaying the AT&T/Qualcomm spectrum deal was to work on the AT&T/T-Mobile deal. The latter has been withdrawn, so what's the excuse now?
AT&T and Sprint both get bad reviews. Sprint's Nextel deal went through. AT&T's T-Mobile deal is getting blocked. Hmm. Looks shady, which is why I support Chuck Grassley's push for FCC transparency involving LightSquared, even though so far their claims on spectrum make sense to me and John Deere and the GPS industry are getting rural pushback against their LightSquared opposition.
Yeah, I never thought I'd mention John Deere in Tech at Night, either.
Continue reading »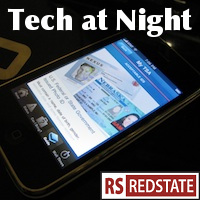 Net Neutrality goes to court. Great news, too: Verizon's preferred venue won the lottery, and the Net Neutrality fight will happen in the DC Circuit Court of Appeals. This is, of course, the same circuit that slapped down Net Neutrality last time in Comcast v FCC.
Oh, but here's a big surprise. Despite the FCC claiming previously that "We look forward to defending our open Internet framework in court," they're actually doing everything they can not to have to defend it in court by attempting to get Verizon's appeal dismissed. So much for that day in court.
As for Sprint Nextel, even as they sue claiming competition will be impaired if T-Mobile and AT&T join up, their own strategy update presentation admitted the truth. See the 9:46AM slide, showing the growth rate of the year-on-year net postpaid subscribers across the top four providers. In 2010, Sprint was the only one to accelerate, while AT&T saw the biggest drop in its growth. In the first half of 2011, Verizon and Sprint are accelerating, while would-be deal makers AT&T and T-Mobile look on pace to notch their third and fifth (respectively) years of slower growth.
Yes, that's right. Sprint's gaining subscribers at a faster clip, and is trying to keep the laggards from combining to keep the pressure (and 4G prices) up. And they've gotten the Barack Obama/Eric Holder Department of Justice to help, using your taxpayer dollars.
Continue reading »