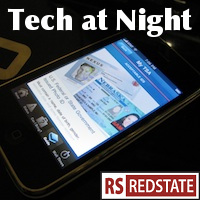 Net Neutrality goes to court. Great news, too: Verizon's preferred venue won the lottery, and the Net Neutrality fight will happen in the DC Circuit Court of Appeals. This is, of course, the same circuit that slapped down Net Neutrality last time in Comcast v FCC.
Oh, but here's a big surprise. Despite the FCC claiming previously that "We look forward to defending our open Internet framework in court," they're actually doing everything they can not to have to defend it in court by attempting to get Verizon's appeal dismissed. So much for that day in court.
As for Sprint Nextel, even as they sue claiming competition will be impaired if T-Mobile and AT&T join up, their own strategy update presentation admitted the truth. See the 9:46AM slide, showing the growth rate of the year-on-year net postpaid subscribers across the top four providers. In 2010, Sprint was the only one to accelerate, while AT&T saw the biggest drop in its growth. In the first half of 2011, Verizon and Sprint are accelerating, while would-be deal makers AT&T and T-Mobile look on pace to notch their third and fifth (respectively) years of slower growth.
Yes, that's right. Sprint's gaining subscribers at a faster clip, and is trying to keep the laggards from combining to keep the pressure (and 4G prices) up. And they've gotten the Barack Obama/Eric Holder Department of Justice to help, using your taxpayer dollars.
Continue reading »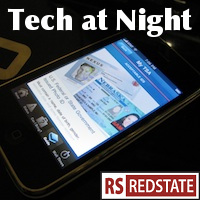 Sorry if you've been missing Tech at Night this week. Monday I just ran out of time as I had to do a whole bunch of housekeeping*, and tonight I'm running late. So let's go.
In classic Tech at Night style, let's talk about the FCC. They took forever to get the ball rolling on Net Neutrality, but it's coming now and it's a vehicle for censorship, says Seton Motley. As he says, "As every place we get our news and information continue their rapid migration to the Internet, Net Neutrality will lord larger and larger over the free market – and our free speech. Which is why we must rid ourselves of it as rapidly as possible."
More fuel for the FCC reform fire: Free State Foundation points out the FCC has known for years of its problems with the intercarrier compensation system, which is how money changes hands when phone calls are carried across different private phone networks. They knew in 2001. That's a long time coming. Though if they do tackle it now, we need to watch out for the Universal Service Fund becoming an Internet Tax.
Continue reading »