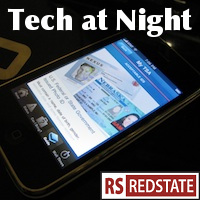 Net Neutrality goes to court. Great news, too: Verizon's preferred venue won the lottery, and the Net Neutrality fight will happen in the DC Circuit Court of Appeals. This is, of course, the same circuit that slapped down Net Neutrality last time in Comcast v FCC.
Oh, but here's a big surprise. Despite the FCC claiming previously that "We look forward to defending our open Internet framework in court," they're actually doing everything they can not to have to defend it in court by attempting to get Verizon's appeal dismissed. So much for that day in court.
As for Sprint Nextel, even as they sue claiming competition will be impaired if T-Mobile and AT&T join up, their own strategy update presentation admitted the truth. See the 9:46AM slide, showing the growth rate of the year-on-year net postpaid subscribers across the top four providers. In 2010, Sprint was the only one to accelerate, while AT&T saw the biggest drop in its growth. In the first half of 2011, Verizon and Sprint are accelerating, while would-be deal makers AT&T and T-Mobile look on pace to notch their third and fifth (respectively) years of slower growth.
Yes, that's right. Sprint's gaining subscribers at a faster clip, and is trying to keep the laggards from combining to keep the pressure (and 4G prices) up. And they've gotten the Barack Obama/Eric Holder Department of Justice to help, using your taxpayer dollars.
Continue reading »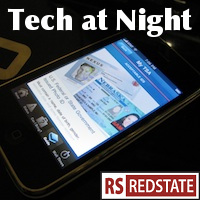 Next week the FCC meets to make a decision on Net Neutrality. So there's plenty going on as all sides press the FCC to do one thing or another. Some are lobbying more competently than others, though. Doing well are the Senate Republicans who prepare to fight and the incoming House Committee leadership who are getting loud on Net Neutrality and the runaway FCC.
Doing not so well are the forces of regulation caught this week making bad mistakes. First is the fringe neo-Marxist group Free Press. The Free Press tech brain trust made a terrible technical mistake on its website by sending anti-Comcast letters when they promised to send pro-Internet Takeover letters. Second we have radicals Media Access Project and Public Knowledge lying about Amazon's Net Neutrality position, making the firm out to be taking a hardline pro-Internet Takeover position when in fact the firm supports a modest compromise.
If the radicals can't even run their own lobbying efforts correctly, why should we trust them to run the entire Internet?
Continue reading »