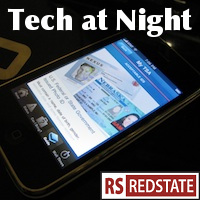 The FCC's excuse for delaying the AT&T/Qualcomm spectrum deal was to work on the AT&T/T-Mobile deal. The latter has been withdrawn, so what's the excuse now?
AT&T and Sprint both get bad reviews. Sprint's Nextel deal went through. AT&T's T-Mobile deal is getting blocked. Hmm. Looks shady, which is why I support Chuck Grassley's push for FCC transparency involving LightSquared, even though so far their claims on spectrum make sense to me and John Deere and the GPS industry are getting rural pushback against their LightSquared opposition.
Yeah, I never thought I'd mention John Deere in Tech at Night, either.
Continue reading »