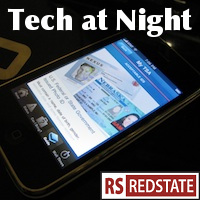 CISPA is still a harmless bill devoid of new mandates of power grabs, but I'm actually short of new things to say about it this week. Lieberman-Collins is the real threat. Watch the other hand.
Let's start with some spectrum instead. Verizon is under fire for trying to buy spectrum from Comcast and other cable companies, even as it tries to sell other spectrum. Note though that observers are saying T-Mobile, recently held up as a competitor who must be propped up by government action, stands to benefit in the marketplace by Verizon's actions. Sprint, however, is put under pressure to to continued mismanagement and lack of funds to invest in its network.
Why would Verizon buy and sell its spectrum is all over the place, and consolidation allows for less demanding hardware requirements for its phones, which benefits Verizon's customers. That's good thinking, and that kind of market innovation should be rewarded, not regulated out of existence.
Look: it's well and good to try to find a treasure trove of unused spectrum as Mark Warner wants, but hope is not a substitute for making more efficient use of what we already know about.
Though while Warner is optimistic, the NAB is insane. I mean, seriously? Did they miss where Verizon is also buying spectrum, so that it'll have a net gain? Or that Verizon needs to look to the future, unlike various American broadcasters, who are doing the same old thing, and gradually losing out to new technologies? Jealous much of the Internet, NAB?
Continue reading »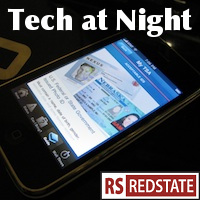 Top story tonight is of course the major win by the triple alliance of George Soros and his front groups like Public Knowledge, Sprint Nextel, and the Obama administration's dual agency of the FCC and the DoJ. Yes, AT&T has given up on acquiring T-Mobile. I believe they will now have to pay a sizable fee to T-Mobile as compensation.
This is bad news for those who respect property rights and for those who favor competition in the market, as Mike Wendy notes at Media Freedom. AT&T will be short of spectrum, as TechFreedom notes, a key reason competition will be reduced. It's not just AT&T users hurt; anyone who now would not be interested in switching to AT&T due to inferior 4G LTE rollout now suffers from less leverage in the marketplace. That can only result in sustained high prices for 4G Internet service.
When this news broke I was so mad I could burst. But hours have passed and now I'm just disappointed.
Continue reading »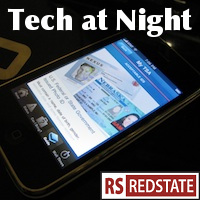 Sorry if you missed Tech at Night on Friday. I was under the weather. But I'm back, and with so much to review.
How about legislation, good and bad? Well, mostly bad.
Continue reading »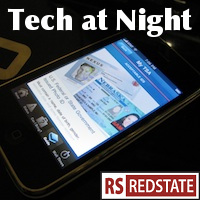 Columbus Day winds to a close, a cold slows me down, but Tech at Night marches on somehow. You know what's also marched on? The New York Stock Exchange's website. The anarcho-terrorists of Anonymous promised to take that website down (note: just the website, not the actual trading computers). Well, they failed, unless you count a two minute outage as success. Heck, RedState pretty much goes down for about 5 minutes every night, and we're not even trying.
Speaking of security: in theory I love the idea of government focusing on government Internet security, while leaving the private sector alone. It doesn't surprise me though if it turns out Obama's brain trust can't even do that right. Barack Obama's disastrous regulatory record doesn't suggest competence.
Which is why Mary Bono Mack needs to drop her ongoing privacy investigations, because it can only lead to more power for the government online, and that won't end well.
Remember when I gave a little cheer for the supercommittee's plans to auction off some spectrum? that plan is getting some criticism from people who want to keep some unlicensed spectrum free. If the spectrum can't be put to use for high-speed Internet, then maybe it's not worth bothering. If it can, though, let's do it.
Continue reading »
Today I was working on a new website (more to come on that), and realized that I'd really better be prepared to see whether my websites look good on Android, as that OS really is pretty well established by now. So, this afternoon I went out and picked up an HTC Flyer.
In short: it's decent for the price, but it's no iPad.
Continue reading »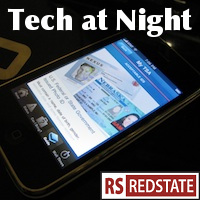 I'm in danger of repeating myself as the AT&T/T-Mobile saga goes on, so let me open up tonight's post with to my latest analysis of the situation. Summary: the behavior of Sprint Nextel's and Clearwire's share prices, combined with Sprint Nextel's decision to sue AT&T, should lead any observer to believe that the AT&T/T-Mobile deal benefits the 4G Internet-using public at the expense of Sprint Nextel and current market leader Verizon.
Same as it ever was, as the Talking Heads said. When Sprint gobbled up Nextel, the public gained. So, too, will the public gain if the government keeps its hands off this time.
Is Sprint in trouble? Some say yes, but the point of antitrust laws isn't reduce competition to prop up ineffective businesses.
Help the economy, President Barack Obama. Drop the suit. Encourage your subordinates to get out of the way of job creation, innovation, and technical progress. Event the San Francisco Chronicle has run a piece explaining that.
Hearings begin September 21. Ah, government. Slow, slow, slow. Imagine life or death medical decisions in the hands of this government! Maybe they're still trolling for some evidence that just isn't there.
Continue reading »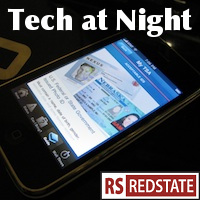 Anonymous and its associated online criminal organizations continue to face losses. A top Lulzsec leader was arrested in Scotland. Remember, this guy is no "activist." He stole from people who happened to have Visas or MasterCards. Vigilante action against Anonymous and its online criminal wings continues, as well.
Anonymous is in such trouble, they're now desperate for allies, begging unions to join their cause. Note that by targeting Paypal, Anonymous threatens the livelihoods of many who depend on income via Paypal simply to stay in business and pay bills.
Continue reading »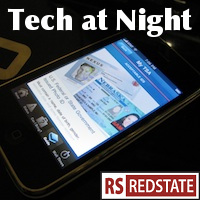 Twitter has a credibility problem on its hands, all of a sudden. Even as I'm getting blind link spam sent to me every single day on the site, Twitter has singled out a conservative activist group to have its accounts wiped out. Not only was the Empower Texans feed shut down, but every single employee's personal feed was targeted as well.
Twitter's response has been non-descriptive, and lacking in any support. Conveniently for Twitter, by blocking the accounts, it's impossible for any observer to confirm or deny their allegations of Twitter rules violations. I can only conclude, in the absence of evidence, that somebody in Twitter has decided to get political. And that is Twitter's problem to fix.
Follow FreeMQS for further developments. Update: Actually, don't. I was misinformed on this one as the story developed last night.
Continue reading »