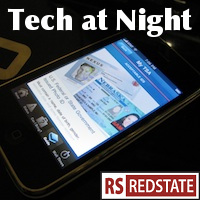 Twitter has a credibility problem on its hands, all of a sudden. Even as I'm getting blind link spam sent to me every single day on the site, Twitter has singled out a conservative activist group to have its accounts wiped out. Not only was the Empower Texans feed shut down, but every single employee's personal feed was targeted as well.
Twitter's response has been non-descriptive, and lacking in any support. Conveniently for Twitter, by blocking the accounts, it's impossible for any observer to confirm or deny their allegations of Twitter rules violations. I can only conclude, in the absence of evidence, that somebody in Twitter has decided to get political. And that is Twitter's problem to fix.
Follow FreeMQS for further developments. Update: Actually, don't. I was misinformed on this one as the story developed last night.
Continue reading »