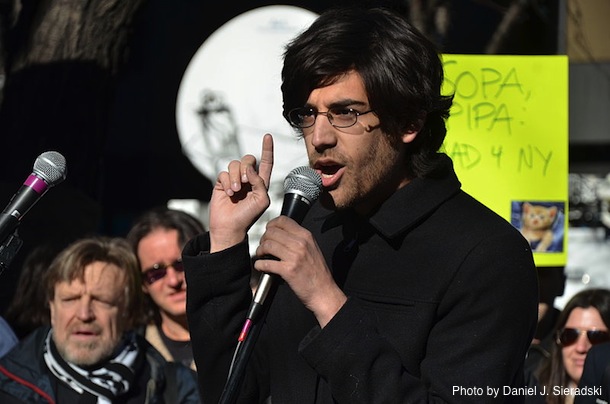 Aaron Swartz committed a modern crime: he unlawfully used the MIT computer network, automated the download of many, many copyrighted works from JSTOR, and then infringed on the copyrights of those works by engaging in mass redistribution.
Swartz then, to the great sadness of those who knew him, killed himself rather than face possibly decades in federal prison. That act has infused the entire situation with great emotion, driving left-libertarians out to campaign against copyright. It's also encouraged some on the right to make the best argument there was against the Swartz prosecution: that it was a case of an overzealous government official seeking to destroy a person, as an example or a feather in a cap.
It turns out that wasn't the case at all, though. It turns out Aaron Swartz was the only one looking to make an example out of Aaron Swartz.
Continue reading »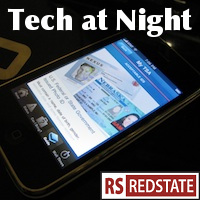 Frogmarch watch continues. Even as Anonymous has desperately tried to enlist unions into its anti-Paypal Jihad, Paypal funnels information to law enforcement to help catch the terrorists. I don's use that word lightly, either. But when the gang is attempting to intimidate law enforcement, possibly as an answer to another high-profile arrest, I believe Anonymous and its subsidiaries like Lulzsec and Antisec have leapt far over the line between "online terrorist" and just plan "terrorist."
Continue reading »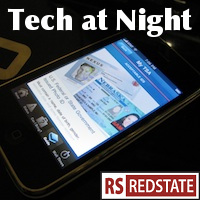 Twitter has a credibility problem on its hands, all of a sudden. Even as I'm getting blind link spam sent to me every single day on the site, Twitter has singled out a conservative activist group to have its accounts wiped out. Not only was the Empower Texans feed shut down, but every single employee's personal feed was targeted as well.
Twitter's response has been non-descriptive, and lacking in any support. Conveniently for Twitter, by blocking the accounts, it's impossible for any observer to confirm or deny their allegations of Twitter rules violations. I can only conclude, in the absence of evidence, that somebody in Twitter has decided to get political. And that is Twitter's problem to fix.
Follow FreeMQS for further developments. Update: Actually, don't. I was misinformed on this one as the story developed last night.
Continue reading »