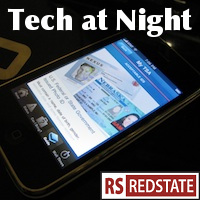 Sorry if you missed Tech at Night on Friday. I was under the weather. But I'm back, and with so much to review.
How about legislation, good and bad? Well, mostly bad.
In other news: one reason LightSquared is getting flak from FAA, is that the firm's spectrum deployment will "result in an additional 30 tons of CO2", per an FAA presentation on July 26, 2011. Yes, we're supposed to hate LightSquared because of glowball warming. Whee.
How about some FCC? Kelly Cobb makes the case for rolling back Net Neutrality, something that needs doing. That's not the only bad thing the FCC is up to, though. The pigs continue to run to the trough of so-called Universal Service Fund reform, or Julius Genachowski's grab bag of subsidies and bailouts.
Oh yes, and they also join with Eric Holder to be a united Obama Administration front against AT&T and T-Mobile, as a legal bailout of Sprint Nextel. Mergers for me, but not for thee. AT&T isn't giving up, though.
PATENT WARS: Apple fends of HTC – Google's proxy – for now, Apple beats Samsung in Australia, Samsung challenges Apple in Japan, but in the end, Apple may continue to work with Samsung to make iPhones. Try, just try to tell me we needed more patent lawyering, not less, in this country.
Tweet