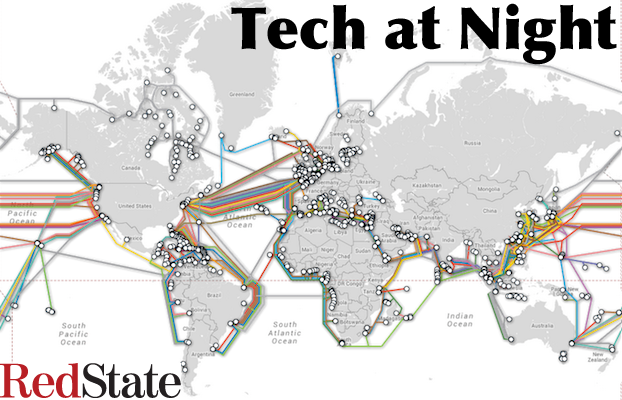 If I write a video game, and launch a server to host it, I'm spending money, putting it at risk, in the hopes that it will be an investment that makes me profit. The Constitution recognizes this is a good thing, and so gives me copyright protection over my works.
It shows just how far away from human rights the EFF, a 'libertarian' group, has gone, that they're now arguing against property rights specifically for video game makers.
Continue reading »
The European Speedster Assembly 2013 starts today, and while the schedule is full of great games, I wanted to point everyone to some particularly good and interesting things to catch this week. Note that all events will be broadcast in English on the free Team Ludendi stream. It should be visible on the free Twitch.tv app on iOS and Android.
The marathon is taking donations for Doctors Without Borders. All donations will go directly to the charity, with no middle man.
Continue reading »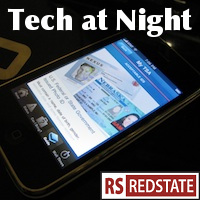 Justice is impeding the Sprint/Softbank merger. Gee, whoever could have predicted that if Sprint funded the left-wing effort to embolden Obama administration action, then Sprint itself could suffer bad consequences? I wonder. It wasn't me, was it? I didn't point out that Sprint Nextel itself had a history of mergers, such as the Sprint-Nextel merger, did I? Hmm.
Hey Chuck Grassley: The first amendment is not a suggestion any more than the second amendment is. There is no Video Game exception that I saw. You'd have to be as special as the Vice President to think think citing the words of a crazed murderer as an authority helps you make a point, anyway.
Besides, it is not your job to dictate 'artistic value' to others, nor does your own job have 'artistic value.' So if you would silence others who do not have 'artistic value,' then that do we conclude about your right to speech? Everybody knows you never go full Biden, Senator.
Continue reading »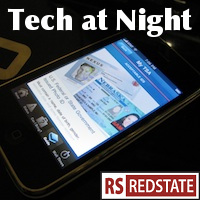 Remember when they told you Net Neutrality was needed? Remember when we said it was really about favoring online firms over telecoms? Told you so, told you so, told you so. Netflix now blocking select ISPs, trying to use market power in order to bully their way to sweetheart bandwidth deals, knowing ISPs can't fight back under Net Neut regs, aka the Open Internet order.
PS Told you so.
It remains ridiculous that the Aaron Swarz suicide continues be politicized to the point that we're putting innocent prosecutors under pressure, pressure that defies cross-examination due to the death of the key witness.
Continue reading »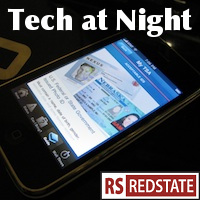 And we truly are back. Friday night was a night off thanks to some maintenance at RedState. It was nice because I could rest on a Friday night… but it's not so nice now when I have a whopping 20 Firefox windows to sort through tonight. So here we go.
With so many big stories going on, it's hard to pick which one to start with. So I'll start with the one that may be under the radar more than the others. The FCC refused to declare the wireless market competitive in its annual report required by the [Correction: OMNIBUS BUDGET RECONCILIATION ACT OF 1993]. This is a ridiculous position to take. Despite obvious, quantifiable proof that prices are lower, service is better, and choices abound, the FCC has refused to admit the market is competitive for ideological reasons. After all, if the FCC finds the market competitive, it can't give itself permission to regulate further. Just more proof we need FCC reform, joining the long list of existing reasons.
Continue reading »
Month old post, but circumstances kept it from showing up at Pundit League for a few weeks…
Have you ever played Castlevania? It's a classic game that spawned a long and popular series that continues to this day. It sounded great, looked good, and engaged the players of its day. There's just one catch: the controls were terribly frustrating. Simon Belmont jumps in a realistic way, which is to say he can't jump very well at all for a video game character. Sad to say, this wasn't an uncommon sort of problem for a game of its time.
What about Super Mario Bros. you ask? Well what about it? While the game's controls were remarkably good for a game of its time, by modern standards that version's Mario is tough to operate. Slower jumping and one-way scrolling severely limit your ability to operate in the game's levels. Missing entirely is the now-standard Mario ability to get a big boost by jumping off of an enemy.
Two games today, one good and one bad, illustrate just how far we've come. There's more to control innovation than new controllers.
Continue reading »
The Japanese culture does not share quite the same sexual taboos that we have in the west. The differences are most notable in Japanese law on pornography and obscenity. While all Japanese pornography has long been required to be censored – a requirement going back the 19th century restoration of the Emperors over the Shoguns – Japan has long been vastly more accepting of sexual depictions of minors than the west. Pornography and prostitution of minors was legal in Japan until 1999, and even that major law set punishments that will look low to many of us.
Continue reading »
Follow long enough most any popular online discussion of video game consoles, and eventually the same theme will come up: the popularity of Nintendo's Wii console is supposed to be ridiculous because the games are terrible. Serious "gamers" (which is what people who like to play video games call themselves when they want to sound more serious than that) are supposed to prefer Sony's Playstation 3 or Microsoft's Xbox 360 consoles.
I think those people promoting these ideas are wrong, and they're wrong because of one specific flaw in their perceptions that can be difficult for anyone to overcome. They grew up.
Continue reading »