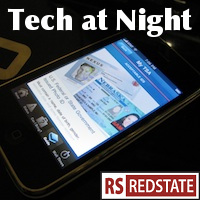 I'm on antihistamines and hoping I'm not getting too sick, so this is going to be less… focused than it usually will be. Hang on.
Let's recap the CISPA situation. Anonymous is proving why we need it (though BGR is delusional for thinking Anonymous was "attacking North Korea" when it hacked Twitter accounts, though BGR does sometimes go gaga for radical propaganda). China is, too. But the administration is opposing CISPA on "privacy" grounds. Hold that thought.
The Obama administration is not opposing and may back government mandates for "wiretapping" Internet communications – that is, government-mandated backdoors into encrypted communications. What was that about privacy, again?
At least Republicans are still serious on the matter, looking at the large scale of thefts and spying going on. Make no mistake: this is aimed at China. In theory it would affect Iran, but we already embargo them, so this affects China.
Continue reading »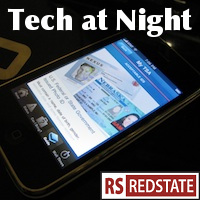 Justice is impeding the Sprint/Softbank merger. Gee, whoever could have predicted that if Sprint funded the left-wing effort to embolden Obama administration action, then Sprint itself could suffer bad consequences? I wonder. It wasn't me, was it? I didn't point out that Sprint Nextel itself had a history of mergers, such as the Sprint-Nextel merger, did I? Hmm.
Hey Chuck Grassley: The first amendment is not a suggestion any more than the second amendment is. There is no Video Game exception that I saw. You'd have to be as special as the Vice President to think think citing the words of a crazed murderer as an authority helps you make a point, anyway.
Besides, it is not your job to dictate 'artistic value' to others, nor does your own job have 'artistic value.' So if you would silence others who do not have 'artistic value,' then that do we conclude about your right to speech? Everybody knows you never go full Biden, Senator.
Continue reading »